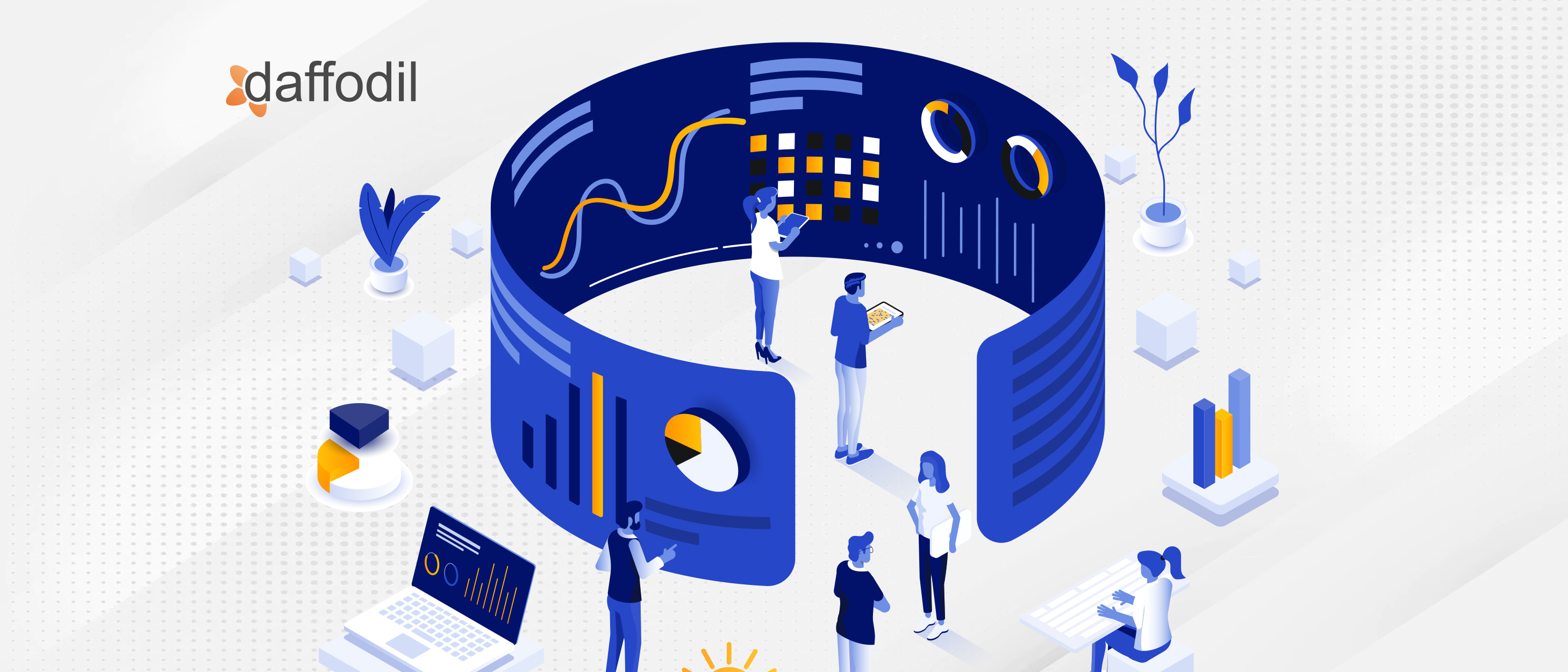 Data is a valuable asset for any organization, and using a range of dependable data sources can help improve the reliability and accuracy of the data. Data sources provide a way to enrich a dataset with additional data, which ultimately enhances the CRM data quality.
In a 2019 Deloitte survey, 92% of data analysts said their organizations needed to increase the use of data enrichment sources.
The more data organizations collect from various data sources, the more they can learn about their customers, products, operations, competitors, and the marketplace. Therefore, data enrichment sources are essential in order to make informed decisions and create future-oriented strategies.
From this blog, we will learn about the importance of data enrichment sources and seven different dependable data sources to improve CRM data quality.
Why does the Source of Data Matter?
The source of data matters because it can affect the credibility, objectivity, and reliability of the data. It is crucial to carefully analyze the source of data when evaluating the quality of the information. For instance, data that is gathered and logged by a reliable and credible source, such as a government agency, is more authentic than data that is gathered by an unreliable or biased source.
In a recent survey, over 44% of respondents reported that their business loses over 10% of annual revenue owing to low-quality CRM data.
By enriching CRM data quality with multiple data sources, organizations can gain a 360°view of their customers and their behavior. This can help them to tailor their marketing and sales efforts more effectively, leading to better business decisions and improved customer experience. Substantially, the use of data enrichment sources in CRM databases can provide numerous benefits to organizations, including improved customer insights, more efficient strategies, and lead enrichment.
For example, a database may contain firmographic data about an individual organization, such as its company name and contact information. However, by incorporating data from external sources like social media and public records, the datasets can be enriched with additional details, such as their industry type, number of employees, annual revenue, board of directors, and growth metrics. Firmographic enrichment allows you to curate ultra-targeted campaigns to reach decision-makers, influencers, or users of your products or services.
Sources to Enrich Data
Data can be collected from two places: internal and external sources. The data collected from internal sources is called "primary data," while the data collected from outside references is called "secondary data."
Internal sources include the company website, its social media profiles, and annual reports whereas external sources include govt. portals, business magazines, news articles, and third-party vendors. By incorporating data from multiple sources, organizations can ensure that their datasets are accurate, up-to-date, and complete. Let's understand how these sources can help improve CRM data quality.
1. Company Website
A company website can serve as a major data enrichment source as they often contain a wide range of information about the company itself such as its background, contact information, products or services, mission, employees, and partners. Such information can be used to clean and enrich data about the company in a database. For example, if you are creating a database of company profiles, you can use the information available on its website to acquire a more accurate understanding of the company and its position in the market.
2. Government Portals
Government portals can help in data enrichment by offering access to a plethora of information that can be used to validate and enhance existing data sets. Many government agencies, such as the Census Bureau and Social Security Administration (SSA) provide data about the businesses' health, financials & taxes, and growth metrics that can be utilized in lead enrichment. By accessing and integrating such information from government portals, organizations can improve the reliability and accuracy of their data, leading to improved decision-making and business analysis.
3. Official Social Media profiles
Social media platforms like Linkedin can be a rich data enrichment source as it contains detailed information about the company's contact information, C-suite details, no. of employees, industry type, and so on. Such information can be used for market research and sales & marketing efforts for personalized campaigns. By using data from LinkedIn profiles for firmographic enrichment, organizations can gain a deeper understanding of the companies and industries they are interested in, and can utilize this information to make informed business strategies and decisions.
4. Annual Reports
Annual reports provide comprehensive information about the company's financial and operational performance throughout a fiscal cycle. These are usually published by public companies and must be accurate and transparent in order to comply with the law. It contains a range of data points that can be used for data enrichment, which include–
1. Financial data (such as profit, loss, total revenue, and expenses)
2. Operational data (such as total production, sales, and market share)
3. Employee data (such as headcount and retention)
4. Product and service data
5. Customer demographics
6. Information about subsidiaries and affiliates
7. Future goals and objectives
By extracting data from annual reports, organizations can gain a better insight into a company's financial health, growth potential, and competitive edge.
5. Business Magazines
Reputed business magazines can be a credible Source of Truth (SoT) for data enrichment because they often feature context that may not be readily available in other sources. The editorial piece includes overviews and articles on companies, their recent activities & performance, market analysis, and industry statistics, which can be used for firmographic enrichment. Such insights can help organizations gain a more comprehensive understanding of the market, their competitors, and their own performance.
6. News Articles
News articles often contain up-to-date and detailed information about current trends, events, and issues, which are considered to be a credible Source of Truth (SoT) for lead enrichment. It includes information about companies' major events and decisions such as mergers and acquisitions. For instance, a news article about a new organization policy can provide details about the policy's goals, implementation details, and potential impact, allowing you to enrich data about the industry that is affected.
7. Third-party Data Vendors
Third-party data vendors can offer businesses with access to large and diverse data sets that can be used to enrich existing data sets. These data vendors gather, organize, and sell data on specific industries or markets, allowing businesses to access accurate and relevant data. For example, a third-party data vendor like Crunchbase can provide firmographic data about early-stage startups to the Fortune 1000. They can yield information about investment and funding, mergers and acquisitions, founding members, news, and industry trends, which can be useful for lead enrichment.
How Daffodil Software has Helped a Leading US-based Company to Enrich its CRM Account Data?
The client is a San Francisco-based organization that revamps the way businesses engage and communicate with their customers. They had data of more than 1 million accounts and were struggling with data decay. Daffodil Software helped the client with its Data Management Services. By going through over 5000 records each day, our data stewards finally overcame the data enrichment challenge from the client's large database. The project involved two major data enrichment approaches i.e. – firmographics enrichment and hierarchy management.
Firmographics enrichment — By implementing this step, Daffodil helped streamline and structure the datasets in a more organized and systematic manner. In order to gain extensive insights, the organizational data were categorized and divided based on factors like company size, location, revenue, and more.
Hierarchy management — With this process, the Daffodil team ensured that the CRM data quality is enhanced for the client to view, navigate, and analyze relationships across multiple hierarchies and systems.
Ultimately, the client's database of over 1 million accounts was enriched with an accuracy of over 95%. The client was enabled to leverage the enriched data records to provide custom recommendations to its prospects. Find out more about this case study, here.
Enrich your Business's Data to Boost its Value
Data enrichment is not a one-time task. Business data changes constantly, even if it has been carefully collected from the beginning, it still requires constant attention and updating in order to stay relevant and accurate. Organizations that want to remain competitive and grow need to realize that data enriching is an ongoing process that keeps your sales pipeline healthy. Also, by incorporating extra information in datasets using multiple dependable sources, your organization can get the most value from the data.
If you want to spend less time in data management and more time closing deals then you can check out our DMS services. Daffodil leverages various data sources in order to provide authentic and complete data for you to enhance your competitive advantage.