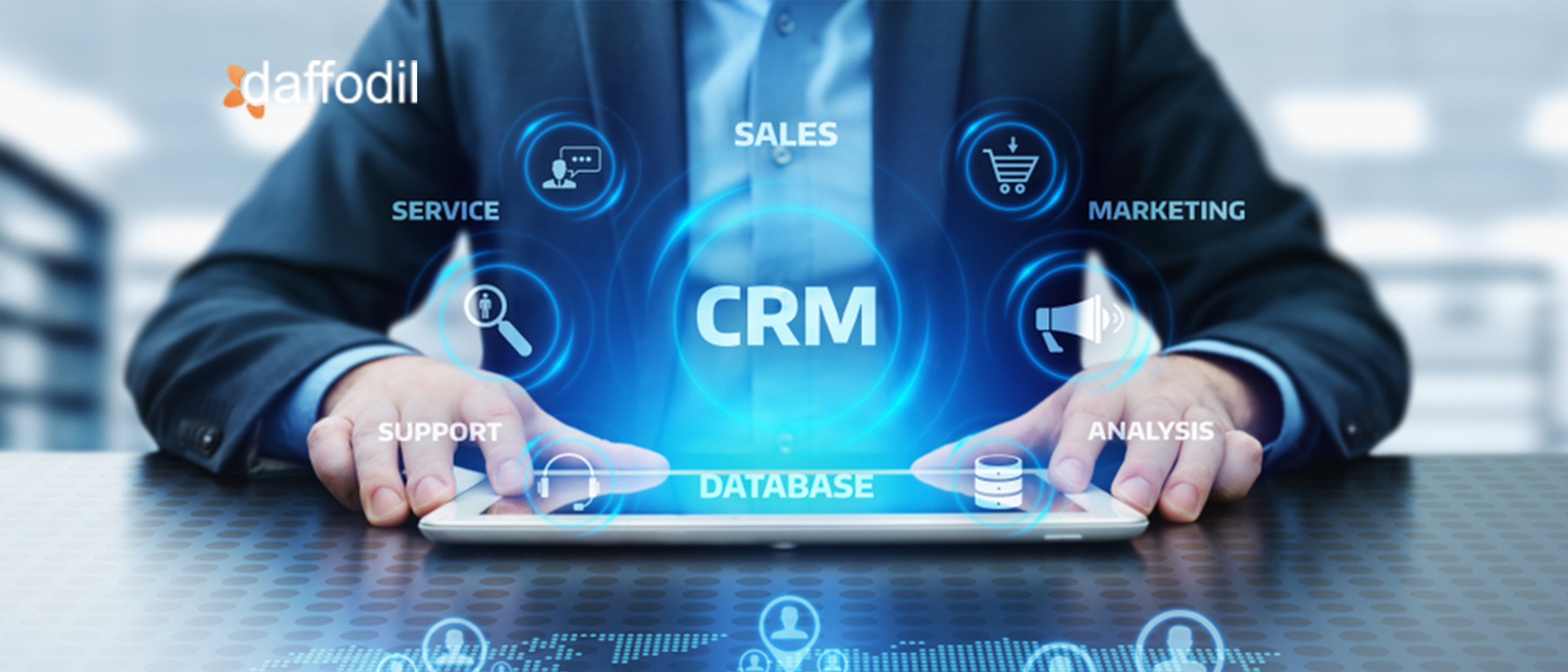 Customer Relationship Management (CRM) is a tool that serves as the single source of truth for all your organizational data while enabling sales teams to drive better performance. Bad CRM data, if utilized for your business initiatives, can cost your organization severely in terms of client relationships, loss of the market base, and ultimately, sales revenue.
Outdated contacts, missing records, and other forms of inaccurate data can lead to bad sales forecasts and the ineffectiveness of growth strategies. In this article, we outline the detrimental effects of bad CRM data on sales revenue and your sales reps' valuable time.
Price Tag of Bad CRM Data
If you run your sales and marketing campaigns by leveraging bad CRM data, you run several risks that can slow down overall organizational growth. You might lose out on valuable leads, spoil the customer experience, or damage your sales pipeline.
Over 44% of respondents reported in a recent survey that their business loses close to 10% of annual sales revenue owing to low-quality CRM data. Let's look at various ways bad CRM data takes a toll on organizations:
Difficulty identifying and targeting the right customers
Bad data or data decay in your CRM can lead to prospects receiving bad messaging ultimately causing inaccurate targeting for your campaigns. For instance, an email campaign intended for sales representatives might reach a digital marketing specialist at the target company. Such a misstep can severely tarnish your brand's reputation.
Inefficient processes and increased costs
In the current business landscape, data is a goldmine in terms of an organization's economic stimulation. Bad CRM data can drum up costs because instead of spending money on long-term targeted marketing, organizations may have to spend a large chunk of their budget on fire-fighting bad data-led outcomes.
Reduced productivity and lower sales
The business value of data quality comes down to how productive an organization can be in its data-driven initiatives. It has been reported that even though the initial impact of bad data may be gradual, productivity eventually reaches a plateau and then dips by up to 30%. Customer consolidation becomes close to impossible at a point and sales suffer as a result.
Lost sales opportunities
Organizations lose out on tons of sales revenue opportunities by leveraging bad CRM data. Prospects would refuse to sign contracts with your organization and you might fail to make proper financial forecasts if you use incomplete or inaccurate information about the customer.
Poor relationship management
While erroneous data causes lost opportunities in terms of prospects, existing customer relations can also be ruined, sometimes for good. Sales reps relying on bad data may end up pitching the wrong products and services to longtime clients hindering their respective bottom lines in the bargain.
Ineffective upselling
Misinformed pitches rising out of bad CRM data result in ineffective upselling and cross-selling as well. Successful upsells are a direct outcome of efficient analytics which cannot be produced without clean and enriched CRM data. Even a single catalog pitched with the wrong set of products can completely negate the opportunity to expand business relations with an existing client.
Difficulty making data-driven decisions
If good data enrichment tools are not leveraged to fix bad data, one of the many repercussions is poor decision-making. Business decisions depend heavily on timely, relevant organizational data and appropriate data quality management is necessary for driving these decisions.
How does quality data make all the difference?
Any data-driven process or decision must have good quality data in order for the outcomes or conclusions to be accurate and trustworthy. Data that is inaccurate or untrustworthy can result in wrong insights and judgments, which can have serious repercussions in a variety of industries, including marketing, finance, and healthcare.
Organizations can customize their goods and services to better fit the demands and preferences of their target market by using high-quality data to better understand their customers. Increased client satisfaction and loyalty are a direct result of this quality.
You may outperform your competitors by leveraging high-quality data to make better decisions, provide better products and services, and more precisely target your marketing campaigns.
Good data quality management involves understanding the existing state of your data, validating, improving it, and then making strides in the prevention of bad data in your system, and continuously monitoring data quality as explained ahead.
How to fix bad data problems?
Since data is the most pivotal factor of enterprise success, no organization can afford to have bad data enter their CRM systems. So organizations need to implement time-honored data management solutions as well as innovative data cleansing and enrichment to bypass bad data hurdles.
But first, organizations need to accept that they have a bad data problem before formulating solutions to overcome it. Following this, they must begin the crucial process of identifying the areas in their CRM system where bad data exists.
Fixing bad data problems broadly involves two processes, data cleansing which is either followed by or combined with data enrichment:
1)Improved Data Collection
It's critical to have a clear picture of your goals for the data and your intended uses before beginning the data collection process. Use accurate and trustworthy data-gathering tools, such as standardized questionnaires or well-trained interviewers, to ensure the accuracy and dependability of your data.
2)Data Cleansing
Erroneous data that includes duplicate entries, wrong naming conventions, format misappropriation, and missing fields are fixed in the data cleansing process. Data is cleaned in the following ways:
Data duplication involves removing and merging duplicate entries.

Incorrect capitalization, wrong naming conventions, and typos are eliminated.

Null values, fields with missing data, and fields with wrong data types are identified and removed.
3)Data Enrichment
Using internal and external data sources, a more complete and enriched set of data is created in the data enrichment process in some of these ways:
Aggregate data from different sources including third-party providers for richer customer databases.

Conduct firmographics and industry enrichment to build more promising company databases, while ensuring industry-centric context.

Manage hierarchies between customers as per their relationships with their organizations.
4)Identify Better Data Sources
There are several ways to identify good data sources internally and externally for your CRM data. Trawl through industry-specific databases that provide rich customer data. You can also consider joining forces with an organization similar to your own and sharing highly enriched data. Additionally, you can also seek the services of data providers with good reputations and historically reliable and accurate customer data.
How Daffodil Software has helped a leading US-based company to enrich its CRM account data?
The client is the provider of one of the top digital communications and customer relations platforms in the world with headquarters in San Francisco. Daffodil Software assisted the customer with a data decay issue that it was having with its CRM's contacts exceeding one million in number. Our data stewards went through over 5000 data records daily and the challenges were tackled with a three-pronged data enrichment approach - firmographics enrichment, content enrichment, and hierarchy management:
1)With firmographics enrichment, Daffodil gave the customer access to a more comprehensive view of the organizational data. For deeper insights into the prospect lists, companies were categorized and split based on factors like company size, market share, revenue, and more.
2)Through the use of new data from various applications and data sources, content enrichment increased the overall data correctness and quality by cleaning, completing, and updating records. The analysis and verification of both valid as well as incorrect data were carried out.
3)The Daffodil team handled the hierarchy management so that the client could view, browse, and analyze various parent-child relationships in the CRM data.
Daffodil's data enrichment services helped the client to achieve over 95% accuracy in enriching their database of over 1 million accounts. Read more about this case study here.
Choose the Best Data Enrichment Strategy for your CRM
You need thorough, accurate, and valid data to build effective marketing and sales campaigns and pipelines. This means that your CRM needs to be frequently maintained with optimized good data practices and regular data enrichment.