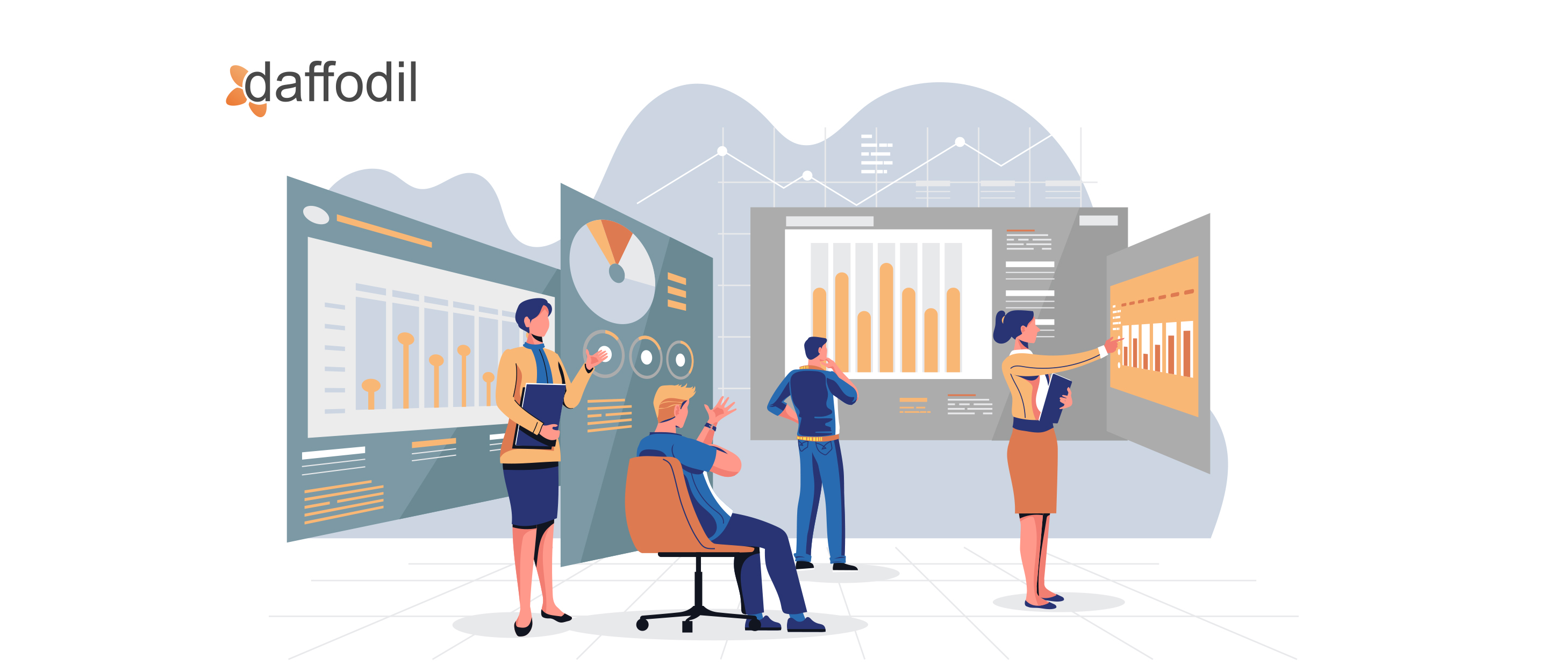 With the growing need to understand customer needs and preferences, organizations are increasingly relying on CRM data to improve their sales and marketing strategies, manage customer interactions, and gain a competitive edge.
However, due to the sheer volume of data generated by various customer touchpoints, coupled with the need for accuracy and timeliness, has made data management a complex and resource-intensive task.
To address this challenge, many organizations have turned to outsource data enrichment services. Having said that, outsourcing any service is by no means a new approach. It can be an effective way for organizations to enhance their CRM data quality without investing in expensive infrastructure or hiring a full-time in-house data enrichment team.
In this article, we will discuss 6 key factors that you must consider before you finalize your vendor for data enrichment services.
Why Outsourcing Data Enrichment is the Right Strategy?
Accurate CRM data equips organizations with actionable insights that help drive effective marketing campaigns and increase sales revenue. Consequently, data enrichment has become crucial for strategic business decisions and operational planning.
By outsourcing, organizations can avoid unnecessary costs and time, and instead pay for the services on a per-project basis. They can focus on their core objectives and drive business growth.
There are several advantages to supervising data enrichment services, including operational scalability, flexibility, increased efficiencies, and cost-effectiveness.
6 Key Factors to Consider When Choosing a Data Enrichment Vendor –
Sales reps heavily rely on CRM data to tailor their sales pitches, understand customer behaviors and preferences, identify upselling opportunities, and build meaningful relationships.
Therefore, choosing a reliable data enrichment vendor can be crucial. They can provide your sales reps with accurate and timely customer data that can help them close deals faster.
However, with many data enrichment vendors in the market, it can be overwhelming to choose the right one.
So to make it easier, let's explore some of the factors that businesses should consider when selecting a data enrichment vendor —
1. Data Security
Data security is a vital aspect as it involves sharing critical data with a third-party vendor, who may also have access to the client's internal systems. Therefore, clients need to assess the vendor's security protocols to manage potential risks and ensure that the vendor is taking appropriate measures to safeguard their data.
Clients need to ensure that the vendor has strong security measures to prevent data breaches and can respond effectively to minimize the impact of any security incidents and maintain business continuity.
Without proper security measures, confidential information can be exposed, leading to potential reputational, legal, and financial damage.
2. Reporting and Process
Choose a vendor that is transparent about their data enrichment process and can provide clear documentation.
Having a vendor that gives timely reporting enables clients to stay up-to-date with the progress of the data enrichment project. This can help to ensure that the project stays on track and meets deadlines.
Ensure that the vendor has smooth communication channels for feedback and suggestions and actively works to enhance their processes, technology, and expertise to deliver desired outcomes.
3. Data Accuracy
High data accuracy assures that the enriched data is reliable and trustworthy. Ensure that the vendor has effective data validation methods and quality assurance processes to assess the accuracy and consistency of the data.
Additionally, the vendor should have a strong reputation in the industry and a proven track record of delivering accurate data to clients. They should be able to provide references from satisfied customers, as well as case studies that illustrate their expertise in the field.
SOT matters because it can affect the credibility, objectivity, and reliability of the data. Ensure that the vendor leverages multiple reliable sources to improve CRM data quality such as company websites, government portals, and business magazines. They should have the ability to integrate and consolidate data from various SOTs, providing a unified view of the data. The right vendor will carefully analyze the sources of data when evaluating the accuracy of the information.
In a 2019 Deloitte survey, 92% of data analysts said their organizations needed to increase the use of data enrichment sources.
5. Atypical Data Points
Atypical data points represent unique propositions that a client may have for their data enrichment project, which may not be common across the industry. Ensure that the vendor has the necessary expertise, capabilities, and resources to handle the unique and specific requirements of the project.
Having a flexible vendor who can adapt to your ever-evolving needs can help maintain a competitive edge and agility in the market.
6. Speed and Scale
Ensure the vendor has an extensive team who are skilled in working with large datasets and can quickly deliver projects within tight deadlines without compromising on CRM data quality. They should also have the ability to work collaboratively with your internal teams to ensure that projects are delivered on time and within budget.
If not, it can delay the availability of data and can limit you from getting timely insights. This can result in slower workflows and missed opportunities, ultimately affecting your go-to-market strategy.
A good vendor can easily adapt to your business requirements. As your business scales, the vendor should ensure scalability and the ability to handle your future growth and changes in data requirements.
How will These Factors Help you in the Long Run?
By considering the above-mentioned factors, you can evaluate different vendors based on their specific offerings and shortlist the one that aligns the best with your business requirements. From improved data quality to better insights and increased efficiency to long-term cost savings, having a professional data enrichment vendor will help you in various ways.
The right vendor will be committed to innovation and is more likely to provide advanced data enrichment services that can benefit you in the long run and help you stay ahead of the curve.
Key Takeaways Considering the Above Factors
Do not engage with multiple vendors simultaneously
Engaging with multiple vendors at once for data enrichment services can be complex, costly, and inefficient. It can lead to duplication of effort, inconsistencies in data quality, security risks, and lack of accountability. It is therefore advisable to work with one vendor that can offer a full suite of services, ensure consistency in the CRM data quality, and provide a single point of contact for managing data enrichment services. This approach can help you streamline processes, reduce costs, and improve the overall efficacy of the vendor.
Consider the one that meets your expectations
Working with a vendor that aligns with your business needs is important to get the best value out of your investment. It can help you save time and resources, make informed decisions, ensure the confidentiality, integrity, and availability of your data, and optimize your costs. The right vendor will make sure that you accomplish your goals and deliver the results you expect.
Test your Vendor's Skills Using a Smaller Dataset
After selecting a vendor, you can focus your evaluation efforts on assessing a vendor's capabilities, strengths, and weaknesses. By developing a POC, You can test the vendor's data enrichment services in a controlled environment with a smaller dataset. This can help you mitigate the potential risks associated with engaging a new vendor, such as data privacy breaches or quality issues, before scaling up your engagement initiatives.
How Daffodil Software has Helped a Leading US-based Company Enrich its CRM Data of 1M+ Records?
Daffodil Software recently helped a San Francisco-based organization that specializes in enhancing the way businesses engage and communicate with their customers. They had data of more than 1 million accounts and were facing a significant data decay problem. In order to combat this issue, the client sought out Daffodil's Data Management Services to help them with data enrichment.
Daffodil's team of data stewards began by analyzing over 5,000 records per day from the client's vast database. The goal was to provide comprehensive data enrichment services that would enable the client to gain insights from their data and use it more effectively. The project involved two major data enrichment approaches: firmographics enrichment and hierarchy management.
Firmographic enrichment: This involved a process of structuring and organizing datasets in a more systematic manner. Daffodil's team helped the client categorize their organizational data based on factors such as company size, location, revenue, and more. As a result, the client was able to gain extensive insights and make better business decisions based on the enriched data.
Hierarchy management was the second approach used to enhance the client's data. The goal of this process was to ensure that the CRM data quality was improved for the client, making it easier to view, navigate, and analyze relationships across multiple hierarchies and systems. This ensured that the enriched data was more easily accessible and could be used to improve the client's overall business processes.
As a result, Daffodil Software's data management services were instrumental in helping the client overcome their data decay challenges. With a data accuracy rate of over 95%, the client was able to provide custom recommendations to its prospects, further improving their engagement and communication with their customers. Find out more about this case study, here.
Maximizing Your Data Potential
Choosing the right data enrichment vendor is a crucial decision that requires careful consideration of various factors. By taking into account the aspects discussed in this article, you can identify a vendor that can provide you with accurate and relevant data enrichment services tailored to your specific requirements.
It's important to remember that the data enrichment process is ongoing, and selecting a vendor that can adapt and evolve alongside your business can help ensure continued success.
If you want to ensure a smooth and successful data enrichment process, then Daffodil is the right technology partner for you. With our strong reputation, skilled data scientists, flexible pricing options, and exceptional customer support, you can unlock the full potential of your data and drive business growth. Book a free consultation with our experts!