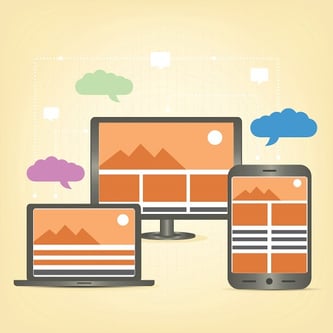 Responsive design is the buzzword these days. Making your website responsive implies designing a website with high readability for the user and smooth navigation without scrolling or window resizing. The definition is not just limited to these factors, but extends to making a single site responding to all the devices in the same way. In today's dynamic business environment, there are several reasons that make it an imperative for you to have a responsive design for your website or portal.
Firstly, device independent design makes it a seamless experience for the user to access the same website address from different devices such as smartphones, tablets or PCs/laptops.
Secondly, the creation of content and brand experience is one-time effort in responsive design giving the user a consistent experience, improving brand credibility.
The third benefit of responsive design is that it enables better and more economical search engine optimization (SEO), given that there is one website or portal and one address corresponding to it.
Finally, responsive design results in better overall economics with one place to update and manage the website or portal.
Daffodil Software develops customer solutions with a unified user experience making use of responsive design as a key element of the design strategy