Over the last few years we have been hearing stories of Android's tremendous growth as a mobile operating system. Recent surveys showed that Android devices account for close to three-fourth of all smartphones in the world. Now if you thought it's all about Android everywhere, here is some food for thought - Apple iOS accounts for almost as much user base on Facebook as compared to Android. It is quite an achievement for one of the world's most popular mobile operating systems which has always been known for its classiness but has not had the numbers on its side for the last few years.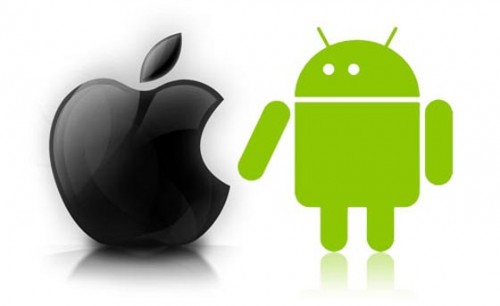 Facebook has always tried to guard secrets regarding its user base and has always been tight lipped with stats unless revealing the figures added to its brand value. But techno wizard Benedict Evans found out a way to bypass the system and has revealed the stats on Facebook's user count from mobile apps. He has been analyzing these figures which had given some insights into the user behavior allowing us to understand the usage patterns on Facebook better.
For all you lovers of facts and figures Android had 66 million monthly active user count (MAU) on Facebook compared to iPhone users which constituted close to 91 million MAU in 2011. Cut to 2012 and you have a completely different scenario with Android having close to 192.8 million MAU compared to 147.2 million MAU for the iOS users. This isn't quite surprising given the popularity of the Android devices.
Now you shouldn't take these figures merely on face value as there is lot more to these stats than what meets the eye. To start with the above iOS figures only take into account the number of users accessing Facebook on their iPhone. If you add the 48 million users who log onto the social network using the Apple iPad, iOS has a clear lead over Android. Evans's figures doesn't include the users on iPhone 5 who use the iOS 6 and this addition can give iOS a substantial lead over the Android users.
Another thing that you need to take note of is the fact that iOS users are more active on Facebook compared to Android users. With the domination that Android has over iOS in terms of numbers more users ought to have been on Facebook but the lead that Android has doesn't quite complement the number of user it has. This also confirms another argument which Apple users have tried to propagate for years, that the device is used by elites which is partly true given the price of iPhones and iPads.
However the tremendous growth in the number of Android users in Facebook has helped it surpass the 600 million figures accessing the network from mobile devices. In the coming years Android is expected to take a sizable lead over iOS when it comes to accessing the networking site. For now iOS continues to be neck to neck with Android.