Daffodil Software has been named as one of the winners in Deloitte Technology Fast50 India 2015. Rankings in this programme are based on percentage revenue growth over three years and Daffodil Software grew by 100% percent during this period. The Deloitte Technology Fast50 India 2015 was organised in Bangalore on October 30, 2015.
"Being a winner in the Deloitte Technology Fast50 program is commendable in today's highly competitive technology industry," said Rajiv Sundar, Senior Director, Deloitte Touche Tohmatsu India LLP (DTTILLP), and Program Director Tech Fast50 India 2015. "We congratulate Daffodil Software on being one of the 50 fastest growing technology companies in the country."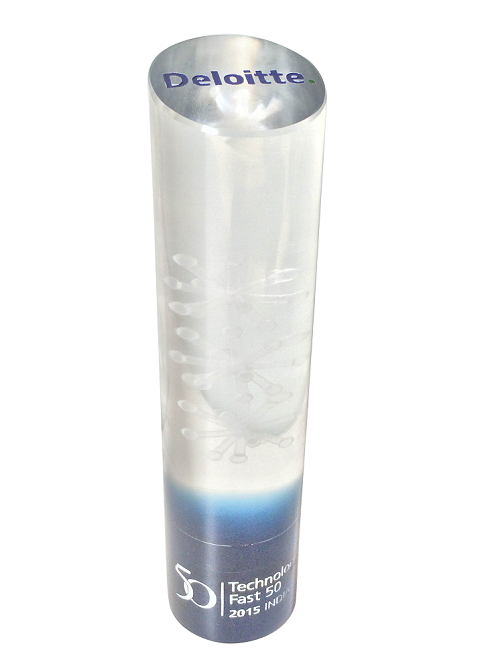 Yogesh Agarwal, CEO, Daffodil Software, credits the young talent at the organisation for the company's revenue growth over the past three years. "Daffodil is a talent driven company. We feel encouraged by the recognition by Deloitte Touche Tohmatsu India LLP".
From its inception in 2005, Deloitte Technology Fast 50 has become the preeminent event for recognizing excellence in technology in India.
"Since 2005, when the first edition of Deloitte Fast 50 India event was launched, we have striven to recognize, honor, and encourage those businesses who are striving forward with remarkable revenue growth rates using their technology, innovations, and quality of human resources. Sustaining growth in a competitive and dynamic environment needs innovation and adaptability on a continuous basis, and our Top 50 Winners of 2015 are a testament to this," said Rajiv Sundar, Senior Director and Program Director-Technology Fast50 India 2015, Deloitte India.
"I feel especially delighted by this year's recognition, because this is the second time that we are being recognised by Deloitte, in 2013 and now in 2015. This shows that we are not only achieving high growth rates, but we also have the ability to sustain it. Once again I would like to thank and congratulate the excellent young workforce in Daffodil Software," said Yogesh Agarwal.
The 50 fastest growing companies this year, according to Deloitte, consist of public and private Technology, Media and Telecommunications, including Business Applications, Internet, Online Education and IT, businesses headquartered in India, that have achieved the highest rates of revenue growth over the past three years.