As the year 2016 progresses, the mobile developers are seeing a big rise in demand for apps from startups as well as established businesses. The popularity of the mobile apps hinges on the fact that they are leading to a seminal transformation in the traditional practices and are enabling businesses to bring signifiant reduction in cost of operations, make better connections with their clients and have more efficiency and transparency.
A web and mobile app development company like Daffodil deals with a myriad of businessmen, entrepreneurs and hobbyists. Adding that to the list of sharp technological developments that ensue between our four walls, here is what our developers think of mobile apps so far in 2016.
Purpose of The App
There need not be any limit to the scope of an app. An app may be designed to solve the most elementary problems or the most complicated ones. In the first two months of 2016, this is the general trend for the mobile apps:
Source of Business

Client's understanding of mobile apps
This is crucial to discuss because it is funny how the world talks about mobile apps but only a few know A to Z of it. We have done many projects in which we have helped clients understand the steps of mobile app development from scratch. Here is an outlook of an average client's perception of mobile app development.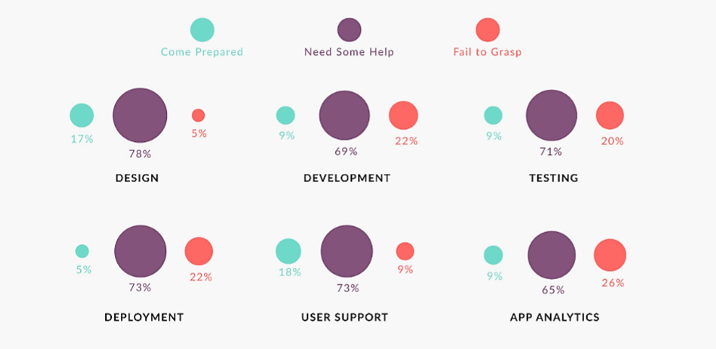 The Right Development Platform
Choosing a SDK is an important decision regarding an app. This will determine the market you want to target, and thus, determine your market domination success. There are numerous factors you must consider while choosing a development platform and against all odds cost is not a determining factor.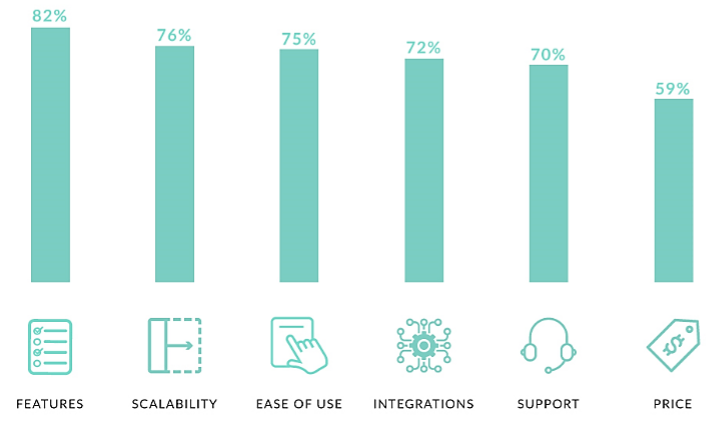 How Much Does it Cost?
I can vouch that if mobile apps were free even our little kids would have one in their names. But alas, it is not so. The cost of development is the prime cause of presentiment about mobile apps. The first and foremost question that every client of ours asks is "How much would an app cost?"
Copious factors contribute to deciding an apps cost and with the coming of 2016 it is important that a businessmen keeps them in mind before going 'app'rehensive.
What type of app you are developing – mobile, web or hybrid?
What style of app are you looking to build – portal, productivity, social or custom?
How many screens will it have?
What is the page complexity– simple, average or complex?
That is all we have here. With this information in mind I do believe that, as smart businessmen, you would be able to broaden your understanding on mobile app development.
I hope you enjoyed the article. Go ahead and click the subscribe button and stay tuned with the most updated news around web and mobile technologies.