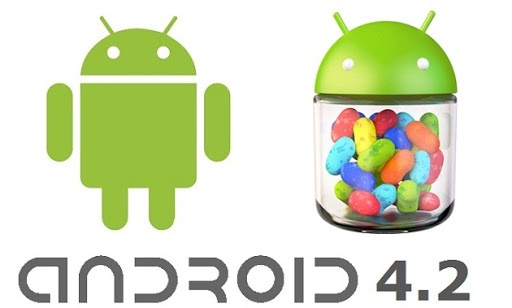 The market leader has done it again and the latest Android operatingsystem, version 4.2 is all set to create a storm in the market andtake Jelly Bean to a new level. It introduces a host of new featureswhich will take smartphone and tablet experience to greater heights.In a market where competition is the mantra in business this new OS has lived up to all that hype that preceded its launch.
A new camera,new form of typing and new smarter features adds to the experience. Let us now take a sneak peek into some of the features which are newto Android 4.2.
Speedand Performance: The new version of Android has taken speedand performance to greater heights. Users will experience fasterprocessing of requests while using applications and will also beable to run multiple applications at the same time. It will makeoptimal use of the processing speed of the phone to power apps andthe operating system.
Customization: With Jelly Bean there is no end to the possibilities ofcustomization. The home screen can be customized to the core basedon your tastes. When you bring the widgets to the screen everythingelse moves aside creating a large space for you to enjoy thesewidgets. You won't have to live with a cluttered screen againusing this OS.
Multi-User: Tables are often shared among different users and developersof Android have been quick to realize it and have introducedmulti-user function where each and every user can have their ownspace. From the home screen to the widgets, apps and games multipleusers can share the same tablet without interfering into thepreferences of each other. The multi-tasking factor also allowsusers to swap from one login to another easily.
Daydream: It is one of those features which had put Android 4.2 aheadof the rest in the club. This combines desktop widgets withscreensavers to make the phone or tablets which interact in idlestate such as while it is charging. Daydream can be used to readnews or see a slideshow of the photographs in your phone.
SeeIt On Big Screen: Have you just clicked a masterpiece? Itstime you can share it on a big screen using your latest Android 4.2powered device. It allows devices to enable wireless display. Youcan share movies, YouTube videos and anything else that you have onthe screen on a HDTV. For this you need to connect the phonewirelessly with the HDMI-enabled TV.
SharePhotos With Tap: Now this is one feature which makes thisphone standout in the crowd. You can simply share music and picturesby tapping the phone with another device which runs on the sameoperating system.Allthese features make Android 4.2 one of the most powerful mobileoperating systems ever built, giving others a run for their money.It's the time when you should get your own android applicationdeveloped and be a part of smart brigade.