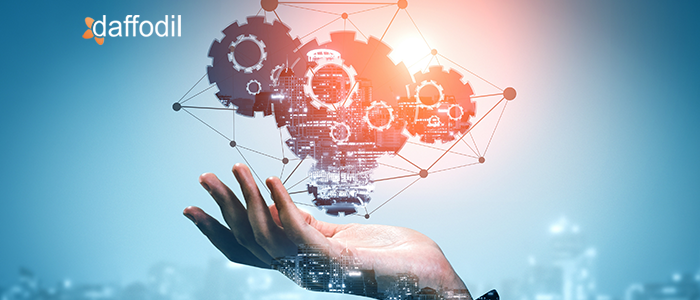 The year that it was! While 2020 may have taught us many things – our relationship with technology – was altered forever and how.
Call it the new normal or wishful sundry names, digital dependency and increased screen time led to newer innovation and technological advancements.
Here, we provide a round-up of five technologies that shaped 2020.
Automation: While the world had encountered automation long back, this year we got to experience hyper-automation – a mix of packaged software, machine learning, and automation tools. With hyper-automation businesses were forced to identify processes and recognize areas that needed automation the fastest.
In the coming years, expect to see automated tasks in data science that will help a regular data scientist to churn out higher levels of analysis than a specialized one. With hyper-automation, robotic process automation (RPA) will connect to systems that don't come equipped with APIs.
Besides it also helps in creating a digital imitation of the organization that helps identify functions, processes that need to be looked at. It provides real-time intelligence crucial in driving your business.
Also Read: 4 Ways Blockchain Technology can Change the Face of Retail
Edge computing: The main benefit of edge computing is that it reduces latency by keeping the traffic local. Over time, it will create an architecture comprising a gamut of things connected to distributed cloud services. In the future, one might expect an increase in the embedding of storage, sensor, and improved AI in edge devices. With mesh architectures, one can predict more intelligent and flexible, peer-to-peer IoT systems.
Blockchain: This was one technology that amplified this year. With Blockchain technology, one can trace back assets to their origin benefiting the community in different aspects. Multiple stakeholders in a supply chain can now interact and extract information without a need for a centralized focal point.
Few years down the line, one can expect Blockchain to be scalable and even support private transactions with data confidentiality. About 60 percent of CIOs foresee Blockchain deployment in the next few years.
VR/AR: Expect a multi-experience development platform that will include web, mobile, conversational, and augmented reality all into one. This technology focuses on a single point of communication that consists of multi-touchpoint and multi-sensory interfaces including wearables. This technology takes Augmented Reality/Virtual Reality to the next level by providing scalable, and swift development of experiences across devices, and touchpoints.
Distributed Cloud: While the cloud was being used by companies across the world, distributed cloud services will see a surge in the future. From a centralized location to a distributed service – Distributed cloud services have revolutionized cloud computing. It is expected that by 2022, about 75 percent of enterprise data will be created and processed on the cloud. The main advantage of distributed cloud services is low latency improving the overall performance with reduced network outages.
Also Read: How a cloud-based HCM software can boost the operational efficiency of your HR department
Conclusion
The current trends and technologies have surely paved the way for more advancements in the years to come. But the underlying trend that has come to the fore in a post-pandemic world is that organizations and tech giants are now focusing on human needs and exploring the potential in the applications and technology that can help in risk aversion. What remains to be seen is how successful we are in achieving that goal. For more information on technologies that can scale up your business click here.