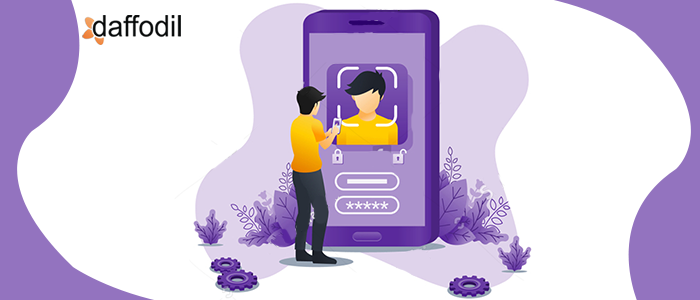 Humans have exceptional power for image recognition. High-level image understanding, contextual knowledge, and the ability for parallel processing are some of the factors that contribute to precise recognition of objects, places, people, writing, and actions. However, humans develop these abilities over time and have a limitation as well. When it comes to recognizing images from a large set of data, human processing power might fail.
Thanks to the advances in technology, computers these days are capable of imitating the potential of the human brain. Artificial Intelligence, the technology behind making the machines behave like humans is gaining ground for its limitless power.
Image recognition is one of the finest and looked after the benefits of artificial intelligence. It's the science that enables the machines to recognize different images, from a voluminous data set, and without human intervention. The technology has found some amazing use cases such as image retrieval, security & surveillance, machine inspection, automated vehicle systems, etc.
Today, image recognition is the technology behind complex surveillance software, self-driving cars, image recognition tools. Along with this, mobile apps are utilizing this AI technology for performing a number of innovative tasks.
The app stores have a diverse range of apps that deploy image recognition technology at the backend. In the later segment, we are going to talk about 7 amazing apps that exemplify the potential of image recognition and how this technology can be used in a number of ways to resolve the day-to-day problems of the end-users.
1. Google Lens
Google Lens is an image recognition app that uses a smartphone's camera to capture images and provides relevant information related to objects that it identifies. For this, it uses visual analysis based on a neural network. The app attempts to identify the object by reading labels & text, QR codes, barcodes, etc. and show relevant information.
2. Flow (Powered by Amazon)
The Flow app allows users to discover information about the items captured through the device camera. The app identifies millions of products available on Amazon including books, household packages (like a cereal box, games or toys), books, etc., making it easy for shoppers to look for the products and buy them. There is an option to scan phone numbers, email addresses, business cards, etc. and add this information to the contacts.
3. TapTapSee
TapTapSee is an app for visually impaired users. It utilizes the device camera and Voiceover functions to take a picture or video of anything. The app then identifies the app and reads it aloud for the users.
ALSO CHECK: How Daffodil developed an AI-powered note identifier app that aids the visually impaired in identifying the Indian banknotes in denominations of Rs 10, 20, 50, 100, 200, 500, and 2,000. Read the full case study here.
4. Leaf Snap- Plant Identification
Leaf Snap is a mobile app that helps users to identify tree species from images of their leaves. The app is made for citizen scientists who can do species identification, share images, and share geo-coded stamps of species locations with community members so as to map & monitor ebb and flow of flora.
5. Calorie Mama
Calorie Mama is an image recognition app that helps to make instant nutrition and calorie estimates from meals shared by users through photos. The Food AI API that supports the app at the backend is trained on cuisine from all over the world. As the users add new images to the database for nutrition estimates, the app continues to improve the accuracy rate.
6. Vivino
Vivino is an online wine marketplace. It has a wine database containing more than 10 million different wines and has a user base of over 35 million. Users can take a photo of a wine label or wine list of a restaurant to get detailed information about a wine, with review and ratings from other wine lovers. The app also includes the option to buy the wine and get it delivered to the doorstep.
7. Screenshop
Screenshop is an AI-powered app that identifies shoppable items in photos and builds a custom catalog of similar products. Users have to add photos or videos to the app and they get relevant product suggestions and find similar items from a vast and constantly updated catalog.
Planning to Build an Image Recognition App?
From the examples shared above, it is quite clear that image recognition technology can be used to perform diverse tasks. Moreover, irrespective of the industry, it can be utilized to simplify day-to-day life of end-users, which would otherwise be time-consuming if performed manually.
At Daffodil, we have utilized the image identification technology to its best potential in some of our projects such as the MANI app, license plate recognition app. If you too have an idea where this AI application can help to transform the way routine tasks are performed by end-users, share it with us. Our AI application development team will help you out in the right direction to implement the idea.