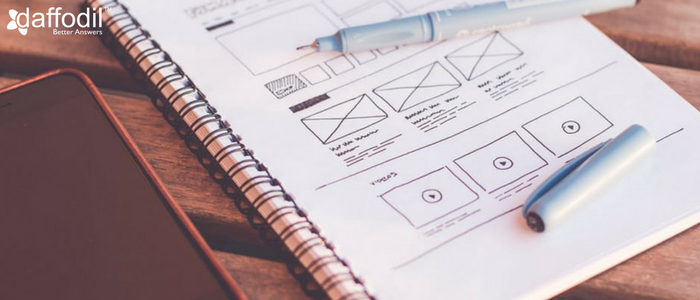 "The utmost thing is the user experience, to have the most useful experience."
Designers swear by the benefits of a modest UX design. And to come up with an app experience that engage users and drive conversions, they follow the latest principles of UX designing. But despite that, we find them musing over the low retention rate of the app due to unimpressive user experience.
In the course of discovering the flaws of UX design, it is important to keep a count of all major and minor aspects that contribute to user experience. This may range from color scheme, navigation hierarchy, transaction convenience to app onboarding, splash screen etc.
A mobile app design is a blend of diverse elements. Here, we confer about 5 elements of UX design that are generally overlooked by the designers and must be given high preference.
1. Integration of UI/UX with Human Psychology
When creating design for a mobile app, it is imperative to keep human thought process, behavioural patterns, and experience predictability into account. In short, you should have an understanding about how your design would be perceived by the users. For example:
a. Prepare your app to handle human mistakes
Before you submit a user-input for processing, ascertain that you take a confirmation for it. This not only eliminates the possibility of any error but also save user from providing the input again.
If any of the user activity or process results in an error, ensure that they know the reason for it. The error should elaborate root of the problem.
b. Don't let the users memorize information
If you app has a task that takes place in steps, then make sure that your users don't need to memorize more than 2-3 items/information from the previous steps.
c. Make it easy for users to use the app
Possibly, your app is multi-functional. Therefore, it is a good practice to introduce all features of your app to the users bit by bit. This is called progressive disclosure, wherein the users will receive information or a feature in relevance to their current activity.
If possible, do the best possible for users. For example: You can give default options to the users, which they can choose according to their preference.
2. In-App Gesture Introduction to Users
In-app gestures are giving more power to the UI/UX design. While users are quite acquainted with their usage, it is still important for designers to introduce their usage in the app. So, if your mobile app includes some unusual gestures that may not be usual for users, then make it a point to give them some hint about it.
For example, when iPhone introduced 3D touch, it was a new type of gesture for the users. Considering it obvious that users will learn about it or would be able to make the most of it is the biggest UX mistake.
You can tweak the mobile app design in a number of interesting ways so that users know when and how certain gestures are to be used. This can include a short walkthrough, plain text commands, giving clues through motion etc.
3. Tips and Onboarding for Ease at Usability
Around 25% of the app users open an app once and never come back. No matter how creative an app's UI is, if the users don't understand its usability, they are likely to abandon it. Therefore, from the moment users start using the app, ensure that they know how to use it.
While some of the app are self-explanatory and simple, there are some that are multi-functional. For such apps, creating a how-to guide is necessary. Also, if your app has undergone redesigning, have got some additional benefits, bespoke gestures, and related changes, then adding a walkthrough is surely an important things. Nevertheless, if your mobile app already have tips illustrating its usability, then probably, you need to pay attention to how the walkthrough is being designed.
ALSO READ: Best UX Design Practices for A Mobile App Walkthrough
4. Splash Screen Design to Welcome Users
Splash screen or the boot screen is the first screen that appears when an app is launched. It makes an impression of the app that lasts. Therefore, the experience that's created with the splash screen will give users a perception about the app.
Not only the experience, the way you welcome users to the app impacts the branding as well. Thus, it is elementary to follow the best practices to design splash screen for mobile app. Check out the work done by some popular apps in this context, take inspiration, and make a difference.
5. Login Screen to Step into the App
At bare minimum, the login screen includes two options; one for account creation (Sign Up) and another for account login (Sign In). While this is all what's needed to enter the app, but surely not enough to optimize the user experience. For example:
Ensure that sign-up takes place in few taps. For this, ask only for essentials (like name, email ID, password) when signing-up. You can also make things simpler by allowing to sign-in through social media accounts.
Passwords are hard to remember. So instead of username and password, use mobile number and OTP to login. Also, facilitate password resetting in few, simple steps.
ALSO READ: 15 Login Screen Examples for Mobile Developers
Even a Great Design is Incomplete without Competent Development
A successful app is a fusion of creative UI, seamless UX, and sound technical development. To ascertain that all the essential elements of an app are proportionately assembled, hiring professional mobile application development company is the best way to begin. Their experience will not only ensure that the right design and development practices are followed, but it will help to improve the app according to the user feedback.