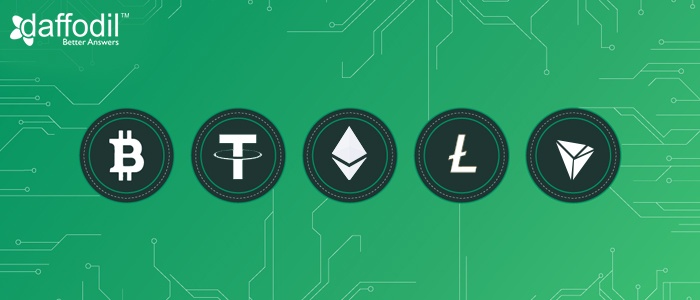 By now, you must have heard of the term Bitcoin; the digital currency that made headlines all over for its phenomenal rise (and occasional fall) in value. Bitcoin was the first cryptocurrency that was famed for its computer encryption, preventing many from making fraudulent transactions online.
Considering the benefits that cryptocurrencies could offer to the fintech industry, new cryptocurrencies are launched, often than before. And the result is that there are over 1000 cryptocurrencies available, while many are still in the progress phase.
The reason behind the popularity of digital currencies is their diverse use cases. Today, the applications of cryptocurrencies are not limited to just securing transactions or verifying transfer of assets. In fact, they are used by startups for raising funds, which was earlier restricted to Initial Public Offering (IPO), venture capital, or angel investment (along with their respective constraints). Cryptocurrencies are used as a token for launching Blockchain based Initial Coin Offering (ICO).
The possibility of getting high returns on investing in cryptocurrency market has resulted in huge interest of investors. Coinbase, one of the leading cryptocurrency exchanges in the U.S. had a rise in number of users from 0.4 million (in Jan 2017) to 4.3 million (in Dec 2017). (Source: Statista)
Considering the benefits that these Blockchain based, decentralized digital currencies offer, cryptocurrency development has been in-demand. The infographic shared below shares with the most beneficial aspects of cryptocurrencies that is making it one of the sought after digital asset today.