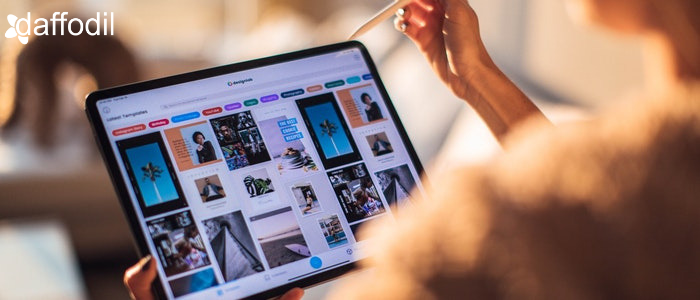 It is not the strongest of the businesses that survive, nor the most intelligent that survives. It is the one that is the most adaptable to change. Believing in this theory of evolution, businesses are leveraging digitization, transforming the way legacy systems and operations are managed.
The idea of exploiting digital technologies and supporting capabilities to create a robust digital model is gaining grounds in public-sector organizations. This practice called digital transformation involves modernizing legacy IT solutions, the invention of new digital models, process automation, operational cost optimization, and a lot more.
For businesses wanting to implement a digital-first strategy, digital transformation helps to improve efficiency, productivity, and revenue through cutting edge technology solutions. Here are a few examples of how.
1. Legacy Application Modernization
A legacy system is an information system that may be based on outdated technologies but is critical to day-to-day operations.
Legacy application modernization refers to upgrading the existing solution with the latest technology, architecture, or platform. This can be done by following 7 different approaches for modernization- encapsulation, rehost, replatform, code refactor, rearchitect, rebuild, and replace.
With legacy modernization, you can upgrade your business-critical applications with minimal downtime to a product that can grow as your business grows with reduced maintenance costs.
2. Automate Business-Critical Processes
Business Process Automation involves the idea of using technology to execute recurring tasks or processes in a business where manual efforts can be replaced. By operating processes, businesses can minimize operational costs, improve efficiency, and streamline routine processes.
Some of the business process automation examples include employee onboarding, purchase orders, and contracts. To understand how automation can bring a significant change to a business process, download this case study that shows how an insurance company automated the masking of ID numbers stored in the image format of 5 lakh customers with 98% accuracy.
3. Reduce Operational Cost
Infrastructure services consume a large part of IT budgets. It is therefore imperative for organizations to focus on the cost and productivity of infra services to best utilize them. By migrating infrastructure on cloud, businesses can ensure a reduction in both OpEx and CapEx costs.
ALSO READ: The Ultimate Guide to Infrastructure Optimization on Cloud
4
.
Innovate with Newer Technologies


The market is full of promising technologies. Blockchain, Artificial Intelligence, Robotic Process Automation are a few of them. By integrating these innovative technologies into software solutions, their features and functionalities can be upgraded to the next level.
Planning to Digitally Transform your Business?
There is a lot that can be achieved with digital transformation and the examples shared above gives a hint of it. If you're planning to digitally transform your business, then set-up a free consultation session with our experts who can recommend the best ways, technologies, or practices to revive your legacy business systems.