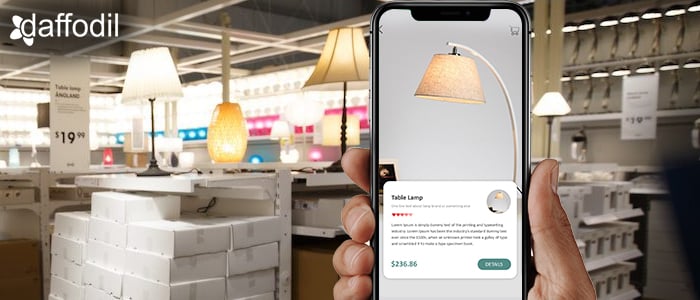 Amazon Books is a chain of retail bookstores, owned by Amazon. In 2018, Amazon Books had a total of 17 stores, with plans to expand to more locations. The eCommerce giant has a strong presence online but it has its physical presence for books. The one in NYC is 4,000 square feet with 3000 books on the shelves. Seems like Amazon wants to have the best of both worlds- physical and digital.
1-800 flowers, a gift retailer and distribution company in the US capitalizes on the fact that friends turn to Facebook for wishing birthdays. So, they create a flower ordering platform on Facebook through their chatbot. Regardless of their location, each friend can contribute a flower to the bouquet, which gets delivered to the birthday boy/girl, with a paper that features profile picture of every friend who contributed to it.
Amazon and 1-800 flowers are not the only retailers to delight its customers with phygital (physical + digital) presence. Sephora, a multinational chain of personal care and beauty products have its phygital presence. Zara, a multinational clothing retail company sells through brick-and-mortar as well as through its online portal.
Retailers are acknowledging the change in buying patterns and the importance of being omnichannel. They are planning to serve their customers as per their convenience. The idea of having a physical and digital presence is making waves in the retail industry and is known as being Phygital.
Building a Phygital Retail Platform: Challenges
While the idea of building an offline and an online shop works great when it comes to defining a customer experience strategy, it possesses a number of challenges as well. For example, updating the inventory items for all offline or online purchases, maintaining personalized deals and promotional offers for buyers at both the ends, streaming collected data across different channels (social media, support executives, ERP, etc.) can be tough.
Manually integrating and consolidating the database at both ends is certainly not the right approach. Also, for managing deals and offers, it is important to create customer identification strategy. Thus, creating a software application that manages all the data, deals, offers and updates it is what's needed to build a phygital platform.
Planning to be Phygital? We can Help!
Phygital presence is gaining grounds in retail. Big brands are adopting it and to have a competitive edge, a number of mid-size businesses are accepting it.
If you are planning to go phygital, it is imperative to follow a strategic approach. Understanding the existing platform, userbase, limitations of legacy systems (if any) is necessary to get started.
For technical assistance on must-haves of a software to manage the phygital system, set-up a free consltation with our digital commerce experts who can guide you with the right strategy to upgrade from an online or an offline system to a phygital one. Also, check out our Complete Guide to
eCommerce Development.