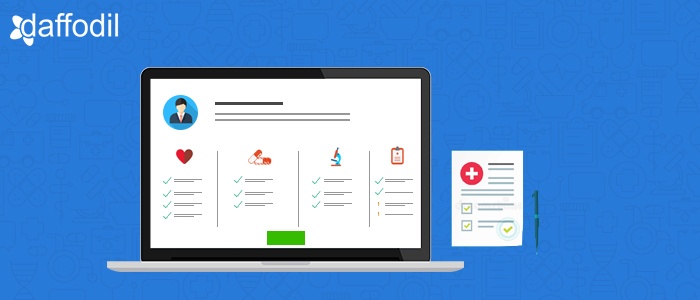 Digitization is reviving the healthcare system, at both patient and provider end. While options like patient portals, mhealth apps are simplifying care-access for patients; solutions like electronic Health Records (EHR), Practice Management System (PMS) are offering innovative modes to streamline care delivery and manage administrative operations for providers.
The upcoming segment discusses how Practice Management System (PMS) leverage technology to assist healthcare delivery organizations with routine, standardized, and oft-repeated tasks in order to streamline workflow, increase productivity, and improve quality of care delivered.
What is a Practice Management System (PMS)?
A Practice Management System (PMS) is a software application that helps to streamline administrative workflow of a medical practice. PMS allow healthcare delivery organizations to electronically manage appointments, schedule tasks, handle complex billing, set meeting reminders, and more, thereby reducing the workload of administrative staff so that they can focus on more pressing tasks.
In addition, PMS facilitates to manage a patient's cycle by allowing HDOs to collect, maintain, and reuse their data, such as patient name, demographics, contact information, insurance coverage, health issues detected, medication or treatment offered etc. This way, the administrative staff has to enter the a patient information in detail only once and the PMS makes their health history available for use on their next visit. Such automation in patient management can save the practice from a lot of paperwork.
Healthcare Delivery Challenges and How PMS helps to Overcome them?
A Practice Management System is generally built with different access levels and roles that can help clinical staff and practitioners manage their day-to-day practices and patient's data. Some of the common challenges in healthcare delivery that PMS can help to providers to get over includes:
Patient Record Management: In a HDO where hundreds of patients visit and re-revist everyday, maintaining a profile of each patient manually is certainly tiresome. Also, such a practice can only keep a record of patient's one or two consultation sessions on paper. Having a PMS helps to overcome this problem. A PMS records entire medical history of a patient, right from their name, contact details, unique ID, medication and treatment etc.
Administrative Task Management: One of the major challenges that a healthcare administrative manager confronts is keeping a tab on finances, operations, communications, HR management, and regulations, all at once. With PMS, each department within a healthcare organization can manage their tasks electronically. Depending upon the role (s), access rights are given to the individuals in a PMS to manage assigned tasks.
Appointment Booking Management: According to the Merritt Hawkins 2017 Survey of Physician Appointment Wait Times, the average wait time for a physician appointment is 24.1 days in the metro cities- a 30% increase from 18.5 days in 2014. A practice Management System when integrated with physician/consultant/GPs' calendar can help to make appointment booking easy, giving patients an opportunity to discover free time slots of their preferable doctor.
ALSO READ: How Zocdoc- A Patient Physician Appointment Booking Portal Works?
Building a Practice Management System for HDOs
Developing a PMS involves digitizing workflow of different departments and multiple integrations of third party software and hardware integrations, such as pathology analyzers, communication and billing system etc. If your healthcare organization needs to streamline practices with PMS or your existent PMS needs an update, schedule a 30 minute free consultation with our health-experts for guidelines to get started.