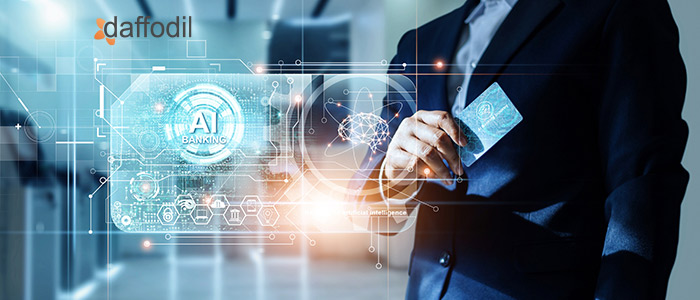 An overwhelming number of leading banking organizations have been adopting conversational AI to improve customer service and end-user experience. This has been especially evident in the retail banking sector where there is no shortage of competitors. Valuable customer analytics and 24/7 support are some of the benefits that conversational AI offers.
Banking websites embed chatbots that are programmed to answer any question that a visitor may have about opening an account or the services on offer. However, most chatbots do not allow customers to have long-form, flowing, natural conversations that mimic the ones we have with human representatives.
Conversational AI is a technology that aims to provide near-human customer experiences in terms of support, grievance resolution, and inquiry. The ultimate aim of this technology is for banking organizations to eliminate the mundanity of their services and to provide more personalized services.
In this article, we explore what conversational AI brings to the table for any sector and the wide variety of use cases that it delivers for the banking sector in particular.
Benefits Of Conversational AI
Banking and non-banking financial organizations are leveraging the advantages of conversational AI. They are implementing this technology into chatbots for streamlining everyday operations and boosting company performance. Some benefits that conversational AI brings to the banking sector are as follows:
1)Personalization
The customer experience is ultimately improved upon to enhance customer retention and loyalty. Conversational AI boosts the performance of chatbots to increase the speed and access to information for the end-user. Moreover, the customer's individual needs and preferences are identified through several interactions to offer services tailored specifically around each customer.
2)Cost And Risk Reduction
When chatbots take care of more comprehensive customer inquiries, the payroll expenses that go into customer support can be applied to more value-added activities. The efforts of customer service agents can be employed for complex problem-solving instead. Risks related to processing critical data consisting of customer's loans, market trends, credit reports can also be minimized with conversational AI. A great example of risk reduction was seen with an AI-based anomaly detection system created by Daffodil for an engineering consulting firm.
3)Workload Reduction
Customers would not have to wait in line for a teller when AI-enabled chatbots are managing their requests. This is because unlike with a human cashier or teller, a company's chatbot only needs to be programmed and handled once to process several customers' requests.
4)Fewer Redundancies
Conversations with customers are forwarded to agents and this conversation history gets stored in a central repository. In case the same customer interacts with the chatbot at a later date, their records can be verified with the repository for repetition of inquiries. These avoid redundancies in terms of inquiries as well so that the effort involved in processing the same types of inquiries repeatedly can also be avoided.
Use Cases For Conversational AI In Banking
Conversational applications in the banking industry can leverage the benefits of conversational AI to boost the outcomes of customer operations. As banking teams handle several tasks simultaneously, complex problem-solving can be prioritized, while repetitive tasks can be handled by AI. Here are five use cases for conversational AI in the banking sector:
1)Cost-Effective 24/7 Customer Support:
Usage of chatbots is immensely popular among banking organizations so much so that the first form of contact for any customer with the bank is often the chatbot. These chatbots are configured to assist the visiting user with finding the right department, navigating the website, or getting in touch with a human representative.
Companies looking to provide 24/7 human support to customers would have to hire enough representatives to serve day as well as night shifts. This incurs heavy expenditure that adds to the overhead for the banking organization. With a chatbot enabled with conversational AI, the bank can offer a similar kind of support to the customer. For basic queries, the processing can all be done with the chatbot while more complex queries can be forwarded to the human representative.
2)Lead Generation
The entire process of generating leads has become more seamless than ever with conversational AI. The chatbots are permanent additions to the bank's web page no matter where the customer chooses to navigate on the website. These can be used to gauge whether a visitor is interested in any of the bank's products or services and are easily accessible to visitors.
Conversational AI is helping these banks garner way more leads than traditional marketing techniques. While increasing the volume of lead generation, AI-based chatbots are also boosting the number of conversions with visible effects. These chatbots allow for timely inbound communication requests which makes it easier to identify high-value website visitors.
3)Service Cataloguing And Delivery
New products, loans, and other associated banking services can be availed by customers through convenient forms that are embedded within the chatbot. Customers can do this through active accounts that the AI can help them build through a small set of forms. An offer simulation can appear in the chat for displaying services.
The customer can bypass having to visit the bank physically, as the services are offered through the banking system based on various AI calculation models. Even the necessary documentation is carried out by the same AI. Asking the customer questions that are specific to their profile and needs lead to the aggregation of tailored services and products.
4)Identifying Unauthorized Transactions
An emerging area of interest related to conversational AI is transaction history monitoring for catching fraudulent activity in a customer's banking profile. Daily, weekly and monthly reports are generated by the AI chatbot to promptly address any unrecognized activity. Conversational AI can instantly let customers take action against potential bank fraud.
The chatbot can help alert bank authorities swiftly so that they can lock cards or reset passwords for protecting the customer's account. What used to take hours waiting in a queue over a call now takes barely a few seconds.
ALSO READ: How QA Testing Drives Digitalization in Banking
Conversational AI Is Making Banks Future-Ready
The applications of conversational AI are possibly limitless and are only set to expand as this technology becomes smarter and better. Banking organizations can be a hundred times more efficient by learning about the various possible ways this technology can help them enhance their service delivery.
At the end of the day, banks are as good as the customer experience they provide and conversational AI is an important building block of this experience. To learn how you can leverage the benefits of technological innovation to boost your customer loyalty, book a consultation with our FinTech experts today.