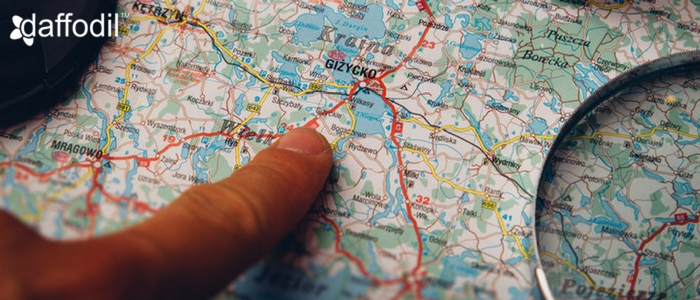 Around half of the world's urban population lives on unnamed or unmarked streets and houses, most of which is from developing or underdeveloped countries. -estimates World Bank.
Absence of addresses keep individuals, businesses, and organizations off the map. This is alarming for on-demand economy that's highly dependent upon precise consumer location to deliver them on time.
Nowadays, consumers expect to receive merchandise, food, groceries, and even taxis instantly or in the least time possible. Delivering products and services at precise location involves a number of challenges, which includes the inability to locate addresses on maps.
And this is making situation even worse for on-demand businesses that are a part of instant or same-day-delivery. According to a McKinsey and Company survey, nearly 25% of consumers are willing to pay significant premiums for same-day or instant delivery (4,700 respondents in Germany, China, and United States). And McKinsey predicts that this number is lightly to increase, considering that millennials are more inclined towards same day or instant delivery services.
Absence of street names, house numbers, postal codes, or nearby addresses from Google Map is the biggest challenge for last mile delivery providers. However, with Google's Plus Codes, the problem seems to have found feasible solution.
What are Google Plus Codes and How do they Work?
A Plus Code is a geocode system for identifying an area on earth and creates a virtual address for it, which is shareable. Similar in length to a telephone number (849VCWC8+R9, for example), plus codes are generally shortened to four or six digits when combined with locality (CMXR+X6, Kioni, Greece). These codes are used on Google Maps to get directions to a home, business, or any other place in earth (that may or may not have an address).
Plus codes are based on longitude and latitude, that use a simple code system to generate 10 character long code with a plus sign before the last two.
The first four characters are the area code that describes the region of roughly 100 x 100 km.
The last six characters are local code that describes neighbourhood or a building, around 14 x 14 meters of area.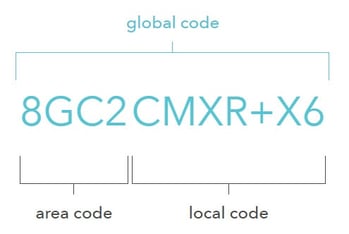 Google Plus codes are a reliable solution to navigation related issues and for finding addresses or locations because it's: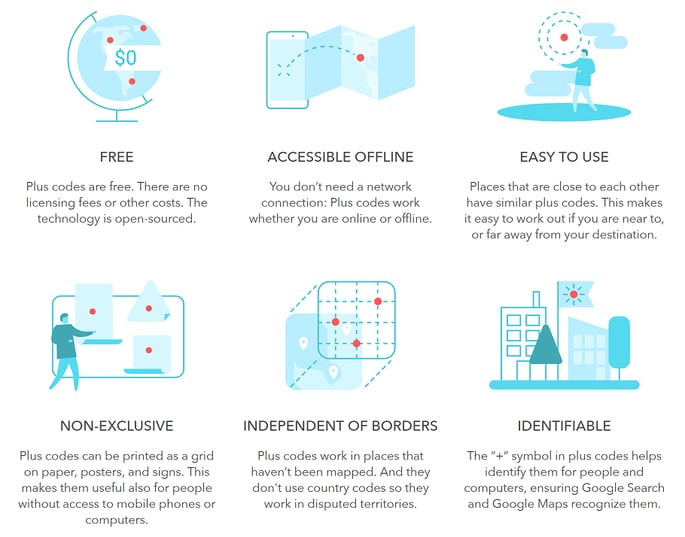 Plus Codes: Adding Efficiency to Last Mile Delivery
Logistics, on-demand economy, and eCOmmerce are some of the biggest reliants of last mile delivery. Google Plus codes can help in precise deliveries to individuals or groups, in areas without streets or street names. This helps the delivery providers to reach the precise location, without having to find the address through landmark or knowing the way over call.