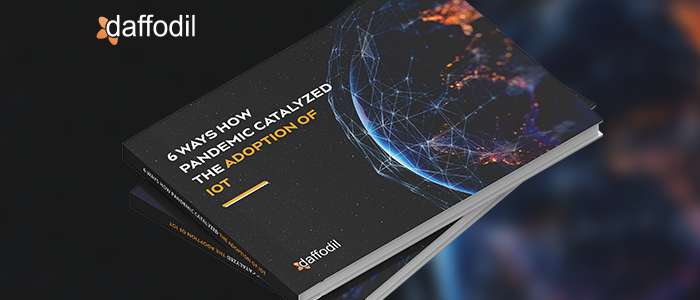 Technological advancements and innovations are helping organizations to cope up with the disruption caused by the outbreak of the global pandemic. The IoT industry is no exception. Organizations are starting to look out for innovative and advanced solutions for their businesses in order to cope up with the pandemic. IoT solutions are helping organizations across different industries to operate more efficiently, therefore, the adoption of IoT solutions is picking up pace.
COVID-19 resulted in an economic slowdown which led the government and organizations to change the way they operate, further leading to financial crises. The financial crunch has impacted the adoption of digital transformation technologies across industries in the short run, however, research reveals that 47% of organizations will increase their investment in IoT solutions despite the impact of the outbreak of the pandemic.
This e-book focuses on how the outbreak of the global pandemic catalyzed the adoption of IoT solutions across different industries and discusses how the organizations are adopting IoT solutions along with the major changes industries faced due to the pandemic.