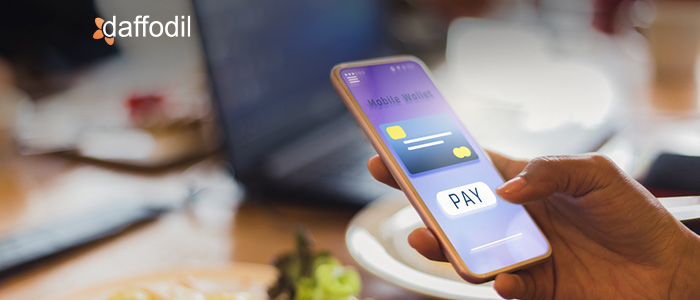 The COVID-19 pandemic made us witness drastic changes in the way consumers prefer to pay for products and services, inclining more towards cashless transactions. Digitization is certainly a huge step in making payments a quick and seamless experience for customers. That is why digital payment players out there are leaving no stone unturned in bringing innovative modes of payments for businesses and consumers.
To make the payments ecosystem strong and comprehensive, different types of players are joining hands. This includes acquirers & processors, payment networks, issuers, gateway facilitators, and ISOs/MSPs/ISVS/VARS. They all combine and ensure that the mode of payment is easy to use, versatile, and secure.
There is no doubt that financial services and payment modes have changed as a result of innovation and advancements in digital technology. Payment technology offers a more streamlined experience along with improved security measures contributing to the overall customer experience.
Below are 6 key trends shaping the future of payments. We are hoping to see these trends accelerating new payment methods in the near future.
1. Buy now pay later
Buy now pay later has seen an increase in its adoption across almost all regions alongside the growth in eCommerce. Consumers get access to a mini-loan at the point of purchase wherein they can choose between a range of repayment options. These Buy now Pay later options are designed with an objective to increase conversion rates in online checkout. Service providers/businesses offering buy now, pay later are aiming to establish a digital ecosystem in the long run wherein, the point of sale is the gateway to both acquiring the users and attaining a long-term customer relationship through their end-to-end purchasing journey.
2. Digital wallets
Digital wallets have been part of the payment industry for a long time now. Despite its slow adoption, the digital wallet payment mode is witnessing a surge in its adoption since the spread of the pandemic. According to the research, consumers' use of digital wallets has tripled in the last 3 years and its adoption has only been accelerated by the pandemic.
3. Open banking
Out of all the modes disrupting banking and financial services, open banking is going to stay for a long time in the coming years. Open banking is about the exchange of data and services through standardized technical interfaces, so-called APIs. These APIs describe the way different IT financial systems interact with each other based on standardized formats. Commercial use of APIs is creating new opportunities for those who are keen on exploring beyond the traditional organizational boundaries and is going to challenge the existing payment modes.
4. Cash is no longer the priority
Cash is becoming the expectation in the payment industry rather than being a norm like in the past times. The decline of cash is leading to a major shift and is creating a window of new opportunities in the payment industry. The use of cash was already declining prior to the COVID-19 outbreak but it has undoubtedly been affected by the change of the events.
5. Biometrics payment
Biometric payments are new in the payment industry. Biometric banking systems verify an individual's identity via fingerprints, facial and vocal recognition. It is not yet widespread enough but it could certainly be used in the coming years as a way to improve security and convenience for customers. It further helps in preventing online fraud. Facial analytics and biometric data are making lives easier for mobile technology. The next step is to build a channel that makes the payment viable with facial analytics and biometric data.
6. AI&ML
Technologies like AI & ML are helping financial institutions with process automation and fraud detection. In the coming future, these technologies would help the financial institutions with the next step i.e to utilize them for payment solutions. Platforms embedded with AI would be able to analyze a customer's history and will be able to detect a future activity.
6. Cashierless Stores
As we all know, attitudes towards cash transactions have changed drastically post the COVID era. Consumers are getting habitual to go cashless when it comes to quick transactions. Cashierless stores like the one introduced by Amazon are going to lead the way towards a new mode of transactions and will be the next new thing in the payments landscape. Just walk out shopping is the combination of AI and IoT technologies helping both consumers and suppliers. Cashless stores add convenience and personalization to the shopping experience, with shoppers matched to their online shopping accounts and purchase histories.
As we move ahead, banks and fintech players would be collaborating with each other to unlock new payment modes for their consumers along with providing the best services along with technological advancements to them. We will witness different stakeholders in the financial industry working more closely with fintech providers and payment leaders to ensure that the consumers are protected and their transactions are safer than before.