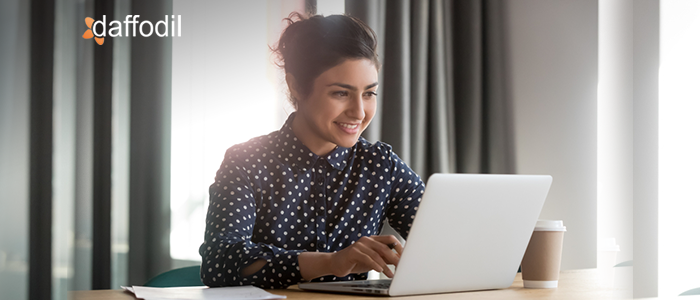 A lot of people, especially women, take a break from their careers due to different reasons. After a long break, there is a high probability of women who might doubt if they should get back to their careers or continue with their lives.
It is important for these women to understand that a career break is not the end. You might be completely cut off from the corporate world but you can always prepare yourself for coming back and utilize your time to upskill. There is no better way to prepare yourself than by continuously expanding your knowledge and skill set.
It is essential to remember that the corporate environment we work in is highly dynamic, technology advances faster than ever, thus creating constant skill & knowledge gaps. Women who are planning to resume their careers after a gap might find the whole scenario a bit difficult to cope with the changing pace, new roles, and responsibilities. There are a lot of online courses available, additionally, you can attend various workshops/webinars or meetups to further update your knowledge and network.
Upskilling will not only help in updating your skillset and your resume, but it would also show how passionate and keen you are about your work. Below mentioned are some of the reasons why it is important to upskill before restarting your career after a break:
Better chances: Upskilling can either be in terms of adding on to your technical skills or enhancing the existing skills by getting updated certifications. Through both means, you will gain valuable insights which would be helpful to you when you are getting back on the field. It will convey to the potential employers that you are proactive and are on top of the industrial upgrades which might increase your chances of getting hired by desired organizations.

Helps you be updated with industry trends: Improving your current skill sets and adding new skills ensures that you are in sync with the changes your industry and domain is witnessing. Further, it implies that you are keen to get back to your career and resume working.

Negotiate for decent pay structure: In the current scenario, where tech is advancing tremendously, there is a constant lag between the demand and supply of skill sets. As the industry is already witnessing this lag, you can utilize this opportunity to get a decent pay package for yourself while you are getting back if you are upskilled as per the industry norms and requirements.

Enable a successful career transition: Due to the changes in the industry, there are high chances that your role or position in the industry is redundant because of the tech advancement and to resume your career, you might have to plan for a transition into a new role or domain. Upskilling will help you make that transition smooth as by then you would be aware of the changes, would be aware of the new requirements industry has, and would be more prepared for the transition, hence, you would be able to display a better level of confidence and domain knowledge in front of the potential employers.

Morale Boost: Upskilling will make you more employable. It will also boost up your morale and confidence for the 2nd innings of your career. It will help you accept new roles better and will help you have a brighter outlook on your future with a new position and the company rather than underestimating yourself throughout the process of getting back to the field. It will also help you see a future path to your career advancement, giving you a deeper sense of purpose.
These are just some of the reasons why one should always look out to upskill before restarting their career after a break as it will help them to be more aware of the industry they would be re-stepping into. It would also help them in having a bleak understanding of what they should expect from their potential employers and what the organizations might expect from them in terms of skills and responsibilities. Overall, upskill would increase your chances of getting the right opportunity for yourself while you are getting back from a sabbatical break.