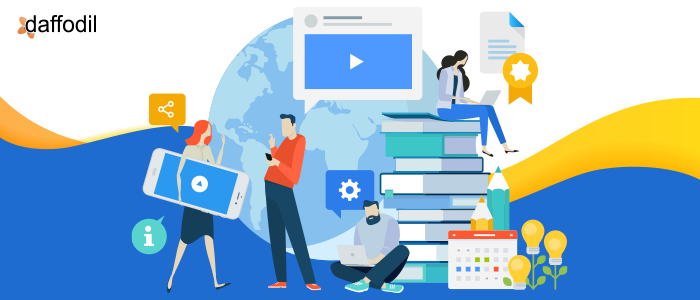 Books and their inexhaustible wisdom is no more limited to startups, students, or newbies in the industry. Bill Gates reportedly reads 50 books a year. Mark Zuckerberg reads a new book every two weeks and has a book club named 'A Year of Books'
If you're in the hunt for a new book to read, then here are 10 book suggestions for you. These books will inform you about the challenges & trends in the tech industry, business lessons from thought leaders, and let you peep inside the life and journey of tech leaders.
1. The Lean Startup by Eric Ries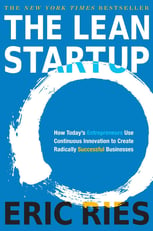 Lean startup is a methodology that uses a combination of business- hypothesis-driven experimentation, validated learning, and iterative product releases to discover if a proposed business model is viable. It introduces a system for building products and businesses that aim to shorten the product cycle.
If you're interested to understand the practical side lean startup, then The Lean Startup by Eric Ries is the book you should start reading today. The book helps entrepreneurs and wantrepreneurs to learn what customers want, how the development cycle can be shortened, how to measure business growth without vanity metrics, and more.
About the Author: Eric Ries is an American entrepreneur, blogger, and author of books like The Lean Startup, The Startup Way.
Goodreads Rating: 4.8
2. A Seat at the Table by Marc Schwartz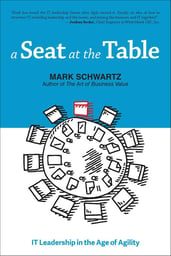 IT leadership is a group of senior executives in an organization that's responsible for managing the IT infrastructure and applications to achieve business goals. Of the IT leadership, CIO has a major role in strategic, technical and management initiatives.
In A Seat at the Table, Mark Schwartz reveals the face of IT leadership now and how it should be. He explains how the role of CIO conflicts with Agile practices for software engineering. This book is a must-read for tech leaders as it amazingly mentions what IT leadership looks like in an Agile environment, giving directions to the CIOs on setting a vision for IT and taking accountability for business outcomes.
About the Author: Mark Schwartz is an Enterprise Strategist for Amazon Web Services (AWS) and is the author of War and Peace and IT, The Art of Business Value, A Seat at the Table, etc. He is the winner of various prestigious tech awards including Amazon Elite 100, CIO Magazine CIO 100, ComputerWorld Premier 100, and many more.
Goodreads Rating: 4.6
3. Hackers & Painters by Paul Graham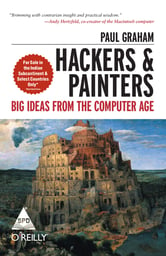 Hackers & Painters is a collection of essays by Paul Graham who amazingly describes what makes a good computer programmer, how they can code the future, and how to make a fortune in the process. Add this book to your bookshelf if you're interested to read about beauty in software design, the programming language renaissance, internet startups, etc.
About the Author: Paul Graham is a computer scientist, venture capitalist, essayist, and author of various programming books including On Lisp, Hackers & Painters, etc.
Goodreads Rating: 4.6
4. Zero to One by Peter Thiel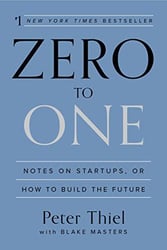 Stating your own business? Why not take lessons from the one who has been a contributor to some of the successful businesses already.
Zero to One shares philosophy and strategies to make any startup success. The lessons in the book are shared by Peter Thiel, who is the co-founder of PayPal, Palantir Technologies, invested in Facebook, and is a billionaire already.
The book Zero to One presents an optimistic approach to innovative thinking. When somebody introduces a new concept, they go from zero to one.
Giving example, he says, the next Bill Gates won't build an Operating System or the next Larry Page won't build a search engine. The innovators of tomorrow will win the marketplace by building a unique business and for that, they will start from zero.
About the Author: Peter Theil is an American entrepreneur, venture capitalist, and co-founder of PayPal (online payment system), Palantir Technologies (a big data company) and Founders Fund (venture capital firm).
Goodreads Rating : 4.6
5. The Innovator's Dilemma by Clayton Christensen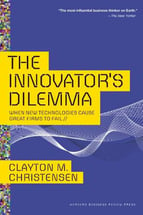 Most of the companies do everything right but still lose their market leadership. Moreover, when things are not managed on time, they disappear completely.
The reason behind businesses failing to survive is their inability to stand against the innovation and disruption presented by new businesses today. In the book The Innovator' Dilemma, Clayton M. Christensen shares what incumbents can do to secure their market leadership, despite having a faceoff with technology and industry change.
About the Author: Clayton Christensen is an academic, business consultant, who is currently serving as a Business Administration professor at the Harvard Business School. He is best known to introduce the theory of "disruptive innovation" and his book The Innovator's Dilemma.
Goodreads Rating - 4.33
6. Five Dysfunctions of a Team by Patrick Lencioni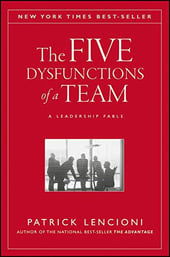 There are times when a team struggles to accept responsibilities and come to agreements. Such instances result in negative morale for a team and then, dysfunctions such as the absence of trust, fear of conflict, lack of commitment, avoidance of accountability, and inattention to results become prominent.
The book, Five Dysfunctions of a Team aims at helping leaders to overcome these dysfunctions, enabling them to lead by example and set a tone for the entire team. So if you think you need some lessons to manage a team and eliminate dysfunctions, then this book is certainly a good read.
About the Author: Patrick Lencioni is an American writer, who is best known for writing books on business management, specifically concerning team management.
Goodreads Rating - 4.3
7. Inspired by Marty Cagan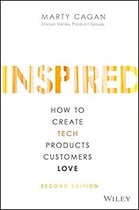 How to create products that customers love? If you're looking for an answer to the question, then you're likely to find an answer in Marty Cagan's Inspired.
The book shares the best of techniques adopted by tech companies like Google, Facebook, Amazon, Twitter, etc, and are meant for early-stage startups to large established companies. Inspired is also meant for designers, data scientists, user researchers, etc. who work in close coordination with the product managers for building a product.

About the Author: Marty Cagan is the founder of Silicon Valley Product Group (SVPG) and is recognized as a thought leader for technology product management.
Goodreads Rating: 4.23
8. Elon Musk by Ashlee Vance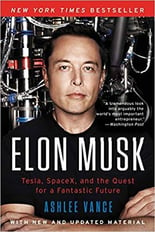 Why not learn from the life of a leader himself? Elon Musk holds the potential to produce something intuitive and astronomical that an average entrepreneur could ever dream of. This biography, Elon Musk shares the life of the inspiring entrepreneur as the CEO of Tesla Motors, SpaceX, and other ingenuities from his life.
About the Author: Ashlee Vance is an American business columnist, author, and is well known for his biography on Elon Musk.
Goodreads Rating: 4.2
9. Just for Fun by Linus Torvalds & David Diamond
J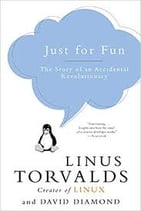 ust for Fun is an autobiography of Linus Torvalds, the creator of one of the successful Operating Systems, Linux. The writers share the journey of Torvalds before and after the creation of the world's most popular OS that's being used by people and companies such as IBM.
About the Author: David Diamond is a regular contributor to publications such as the New York Times, Business Week, and Wired
Goodreads Rating: 4.50
10. In the Plex by Steven Levy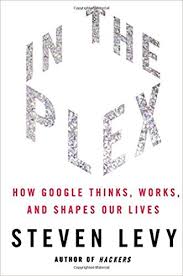 Interested to know how Google works, thinks and shapes our lives? If yes, then In the Plex by the veteran technology reporter is the book for you. The author takes readers, inside the Google headquarters- the GooglePlex to show them how Google works.
You can find out how the Google co-founders- Larry Page and Sergey Brin revolutionized the internet search, followed by another innovation-the internet advertising. The two used advertising to dramatically expand the company and now they are the creators of some of the transformative projects by Google- YouTube, Google Cloud Computing, Digital Book, open-source OS for mobile phones (Android), and a lot more. The book highlights the journey of the tech-giant, and a lot more.
About the Author: An American journalist Steven Levy is known for his books in diverse domains including technology, computers, cybersecurity, privacy, and cryptography.
Goodreads Rating: 3.82
I know I have missed a lot of books for the mere fact that it is difficult to include every one of them. If you think I missed something that needs to be on this list, mention it in the comments below. So what book will you be reading next?