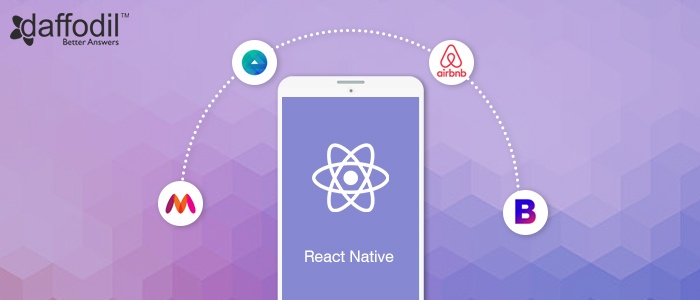 The evolution of React Native technology is quite fascinating. What started of as Facebook's internal Hackathon project in 2013 is now one of the trending frameworks for Android and iOS mobile app development. In March 2015, Facebook, in its F8 conference announced availability of React Native on Github. And now, developers are making the most of modern web techniques on mobile.
Till date, React Native has got 1,408 contributors. They have committed 11,414 times in 63 branches with 203 releases on Github. Also, it's 14th most starred repository on Github. These stats clarify the acceptance and potential of React Native amongst the mobile app developers around the world.
With ever rising popularity of React Native, we could notice a number of amazing and popular apps in the app stores, build on this technology. From startups to Fortune 500 companies, React Native is the preferred choice for mobile app development. Here we bring in a list of some popular apps built using React Native.
1. Facebook Ads Manager
Ads Manager is the first full React Native, cross platform app built by Facebook. The Javascript framework is perfectly handles the difference in ad formats, date formats, currencies, time zones etc. It has got a clean interface, intuitive UX, and simple navigation that ensures an amazing experience to the users. If you notice, the animation and transitions are flawless.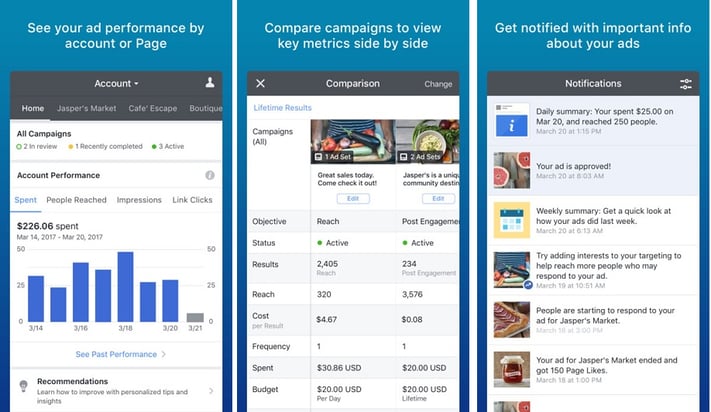 2. Bloomberg
Bloomberg app provides global business and finance news to the users. Before team Bloomberg adopted React Native for their mobile app development, they had to spend significant time in developing and updating the versions of iOS and Android app individually. By thorough testing of the prototype created with React Native, the technology was adopted for simultaneous updation of app for cross-platforms.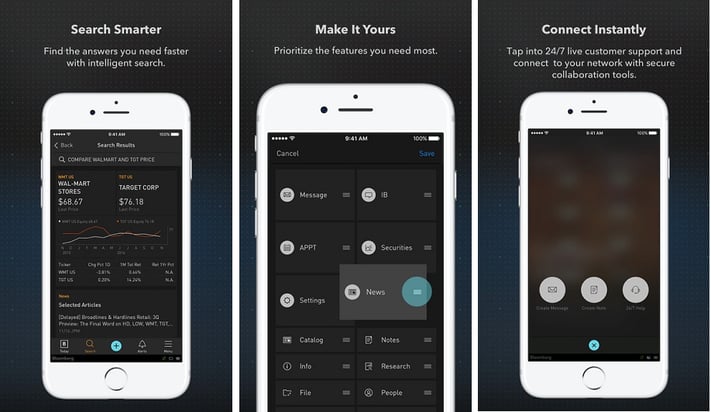 3. AirBnB
Another popular app that's built with React Native is AirBnB. According to a software engineer at AirBnB, there are 60 members working on React technology on daily basis in their development team. With React, building reusable code is possible and is quite easy to refactor it as well.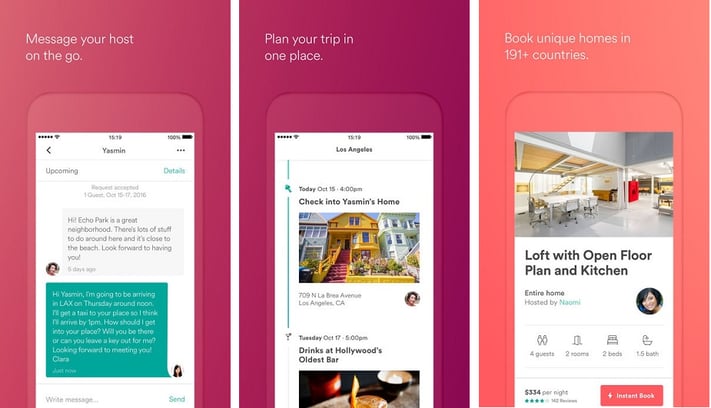 Also Read: How Daffodil helped OLX CashMyCar to re-engineer their mobile application using React Native
4. Gyroscope
Gyroscope integrates with the HealthKit and enable its users to see the complete story of your life. The users can track their steps, heart rate, activities like meditation, productivity, weight loss, and a lot more. The entire data is displayed in two simple views: Simple and Cards mode. For all the tracked data, a daily/weekly/monthly report can be received that helps to define the next step in healthcare development.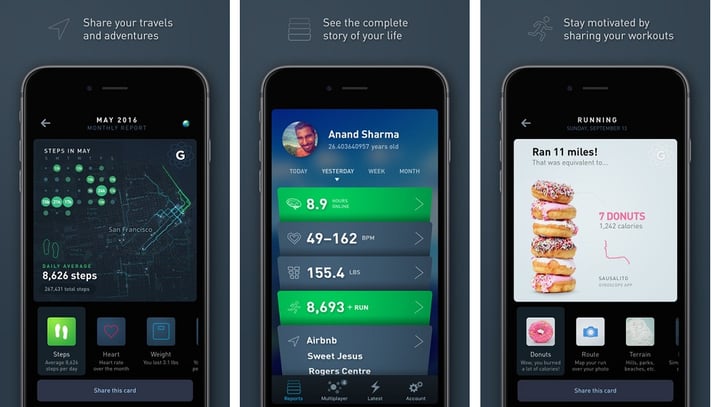 5. Myntra
Myntra exemplifies how an online shopping portal on mobile be like. From perfect look and feel to finest user experience, the app makes shopping on mobile quite convenient. With beautiful presentation of catalogs, profiles, order placement, React Native is surely offering an amazing UI and UX to the Android and iOS apps.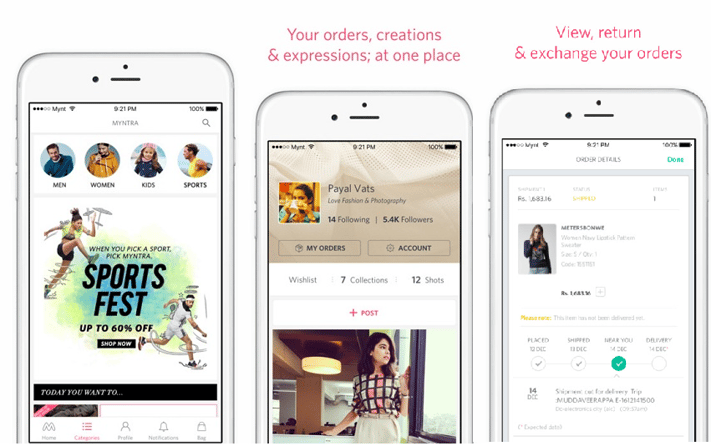 6. UberEats
Although React Native covers a small part of this app, it adds a significant experience for the users in terms of UI and UX. The app needed to have a dashboard for restaurants with functions like sound notifications, push notifications. Since their team have experience with React previously, building the app using React Native came out to be a smart and successful solution.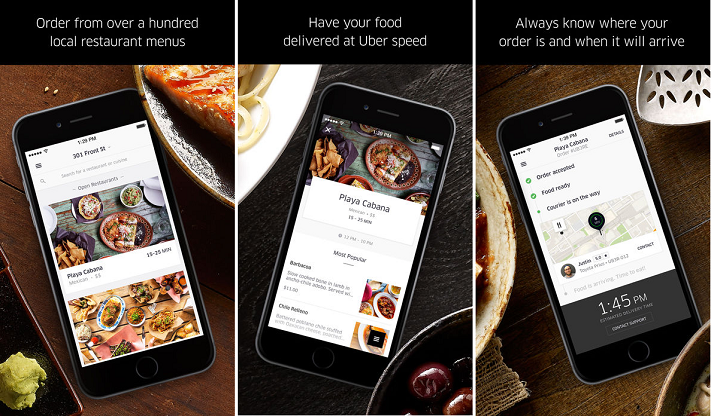 7. Discord
Discord is a free voice and chat app for gamers. It enables chatting within the team, checking availability status, catching up on text conversations, and more. Their iOS and Android apps share 98% of the code, which is an amazing example of how React Native can help in cross-platform app development.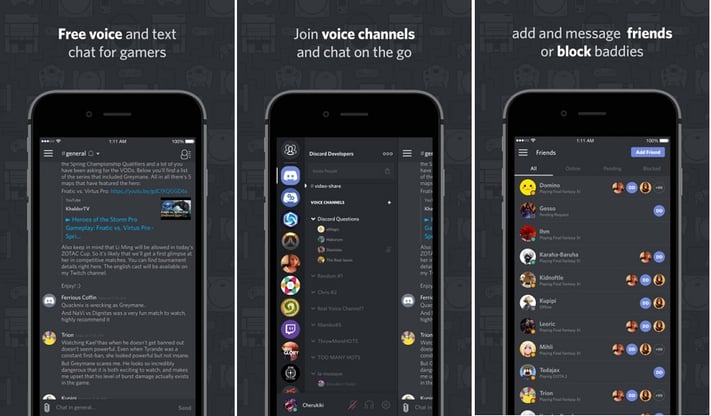 Also Read: How Daffodil help Zee Entertainment to successfully launch their first FM app using React Native in the UAE
8. Instagram
To move an existing app to a new technology is surely a big challenge. Since Instagram app has got simple UI, adopting a new technology was comparatively easier for them. The major effect that React Native brought to the app was easy maintenance for both Android and iOS platforms.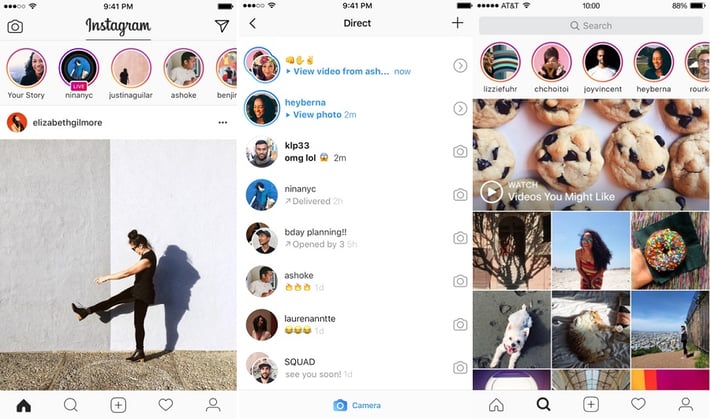 9. Discovery VR
Discovery VR brings the adventure on an app through VR or 360 videos. The app also hosts exclusive content from shows like Deadliest Catch, SharkWeek etc. The UI of the app is written in React Native and offers seamless VR experience to the users.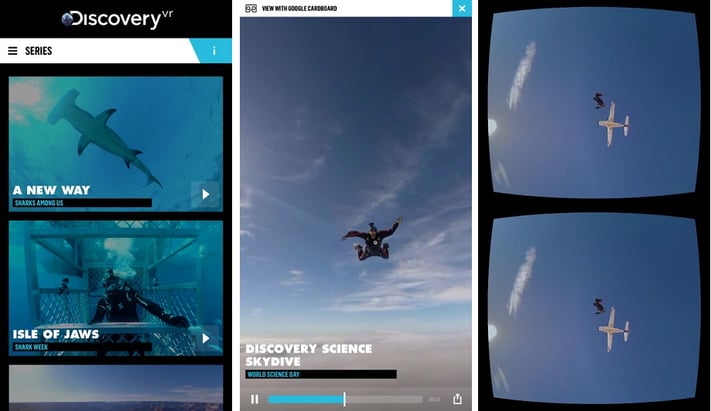 10. Townske
This app is a travel guide that connects the visitors/tourists with the locals, so as to get a list of their favorite places. Team Townske already used ReactJS for frontend development for their web app, which convinced them, to use the framework for mobile app development as well. It offered speed in development, deployment, and code sharing facility.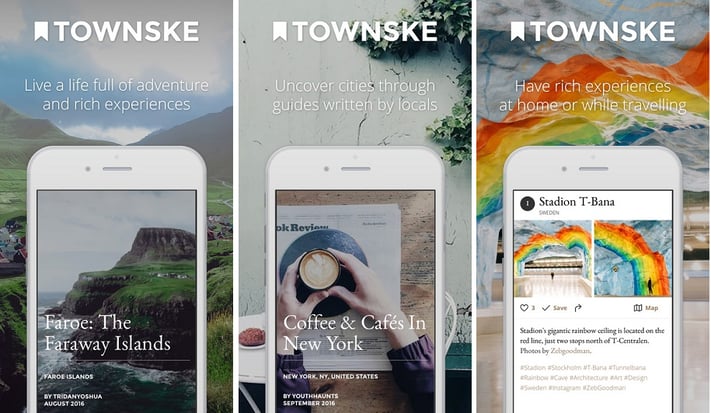 ALSO READ: Reasons to Choose React Native for Mobile App Development
Want to Build an App with React Native?
The examples shared above elucidates that React Native has got potential for mobile app development, with any scale, any idea, with any type of content. If you too have an app idea that this amazing technology can do justice to, check out more about our React Native development services.
To learn more about Daffodil Software, take a look at our Website and our other posts.