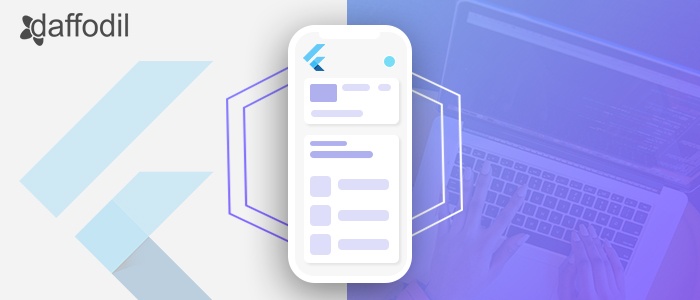 Cross-platform development toolkits are winning over the developers' community. Reusable blocks of UI, reactive performance, code usability on multiple platforms are some of the reasons why these cross-platform app development frameworks are gaining grounds. One such sought-after framework for mobile app development is Flutter by Google.
Flutter is an open-source, cross-platform mobile app development framework for building native interfaces on Android and iOS. Introduced by Google in 2017, Flutter facilitates wrapping a web view in a native app. Other than its prowess to build apps with native look & feel, this app development framework by Google is well-received by the developers and ISVs for development for reasons like:
Fast Development with Hot Reloading: With Flutter's Hot Reload, developers can preview code changes in the emulator, simulators, or hardware for Android or iOS, without recompiling the app. This makes it easy for developers to experiment with the code, build UIs, add features, and fix bugs faster.

UI Building with Built-In Widgets: When building an app with Flutter, several isolated, independent, and reusable blocks of UI are developed, which are then composed to build a complex, comprehensive UI. Flutter offers Material Design and Cupertino (iOS-flavor) widgets to build these UI blocks, along with flexible APIs for 2D, animation, gestures, effects, and more.

No OEM Reliance: Flutter is different than most other options for building mobile apps because Flutter uses neither WebView nor the OEM widgets that shipped with the device. Instead, Flutter uses its high-performance rendering engine to draw widgets.

Dart Language for Development: App UIs with Flutter are built with Dart, a modern, terse, object-oriented language. Dart uses a C-style syntax that transcompiles optionally into JavaScript.




Since Flutter facilitates developers to build cross-platform native apps with little to no compromise, the framework has been entrusted by startups and established brands for app development. Here are 10 innovative apps that are built using Flutter, exemplifying its potential to build native apps in varied categories.
1. Google Ads (Utility)
The Google Ads app enables users to view campaign stats on Android smartphone. The app showcase campaign details like real-time alerts and notifications, allows calling Google expert, act on suggestions to improve the campaign, add/edit/remove keywords, and more.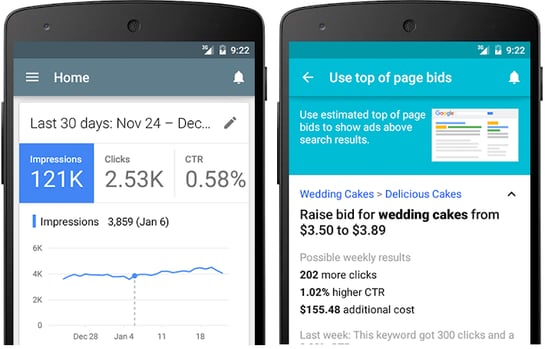 2. Alibaba (eCommerce)
The Alibaba.com app is a wholesale marketplace for global trade and incorporates Flutter to power parts of the app. The app allows its users to buy products from suppliers around the world, all from the convenience of a mobile app.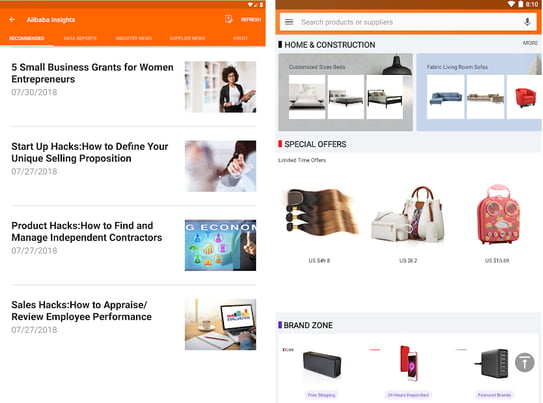 3. Reflectly (Lifestyle)
Reflectly is a journal and mindfulness app, driven by Artificial Intelligence. The app built using Flutter allows its users to create stories in a personal journal, offer a new set of questions every day to reflect the day, unlock advanced statistics and personal, actionable insights; all wrapped into a beautiful interface.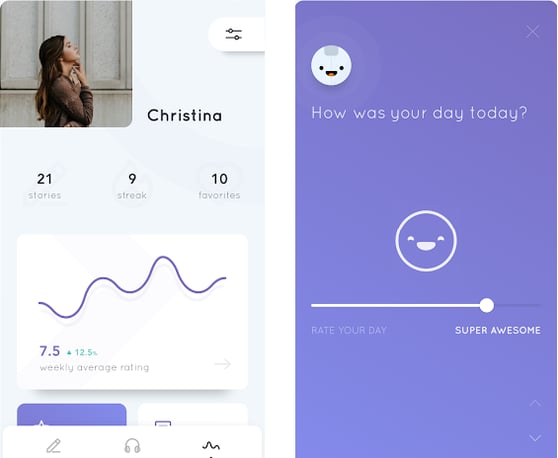 4. Birch Finance (Finance)
Birch Finance is a credit card rewards app that helps its users to manage and optimize existing cards. The app enables its users to find the best card for them (according to their spending pattern), tracking spending across all accounts, and offer different ways to earn and redeem rewards.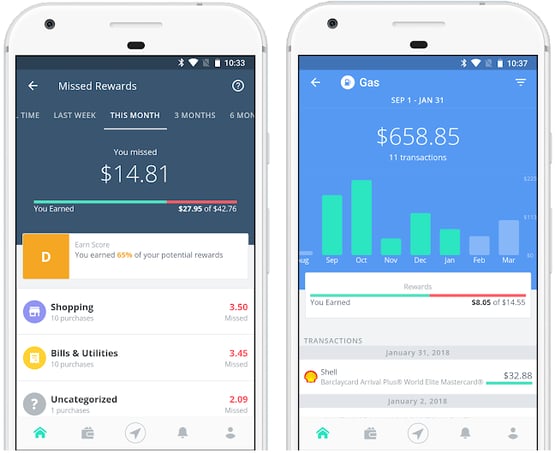 5. Hamilton Musical (Entertainment)
Flutter empowers the official app of the hit Broadway musical, Hamilton. The app includes exclusive daily news and videos, daily lotteries for New York, Chicago, London, and tour locations, daily trivia game, merchandise store (to purchase items from the official Hamilton store), and more.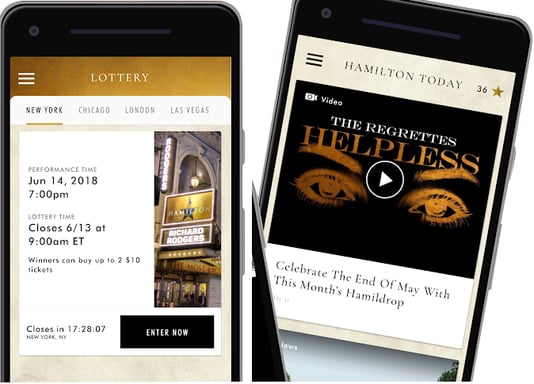 START BUILDING YOUR OWN APP NOW with Daffodil Software
6. Coach Yourself (Health and Fitness)
Coach Yourself is a meditation app for the German-language market, facilitating its users to eaken your unwanted habits and strengthen your personal development.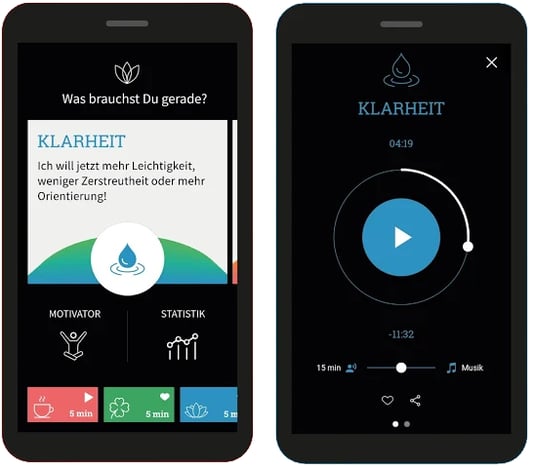 7. Hookle (Social)
Hookle is another app built using Flutter that allows its users to share posts, monitor social activity, and manage multiple social media accounts in one place. Hookle facilitates composing and publishing posts to multiple social media channels, monitor activities across all channels at a glance, customize posts per social media channel, and more.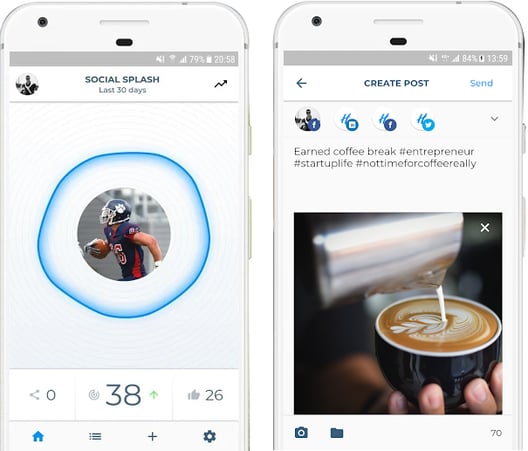 8. Watermaniac (Health & Fitness)
Watermaniac is an app that helps its users to track the amount of water they drink. The app enables its users to set a daily goal of water, have a history of all drinks that users took (and logged), and customize notifications to remind users about drinking water.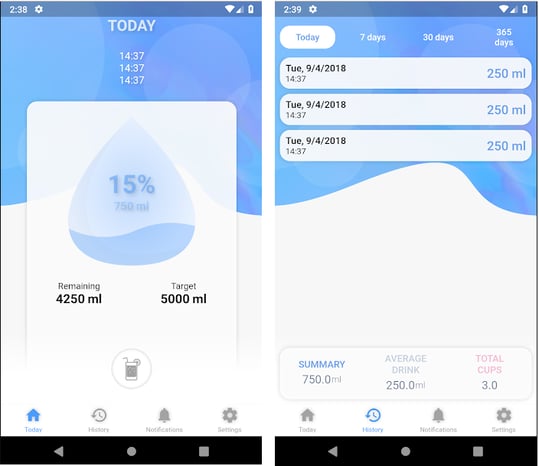 9. Cryptograph (Finance)
CryptoGraph provides latest data and figures for more than 1,600 cryptocurrencies, including Bitcoin (BTC), Ethereum (ETH) and Ripple (XRP) etc. The app presents Exchange rate charts, allows selecting and adding coins to Favorites for easy tracking, and more.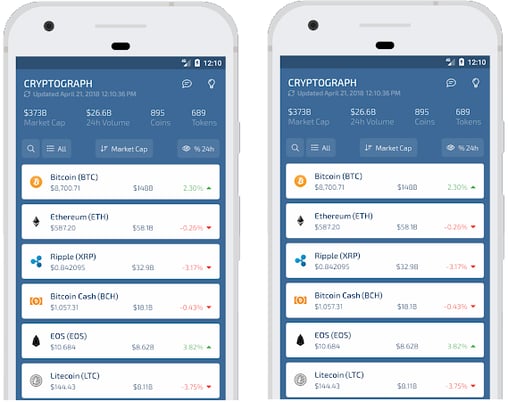 10. SG BusTracker (Maps & Navigation)
SG BusTracker gives an estimated time of arrival for buses in Singapore. The app enables its users to see a listing of nearby bus stops, serviced by SBS, SMRT, Go Ahead, and Tower Buses, along with seat availability defined with colour codes: Green (seat available), Yellow (standing available), Red (limited standing).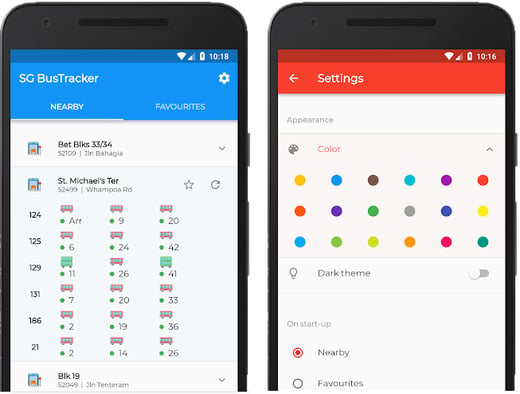 START BUILDING YOUR OWN APP NOW with Daffodil Software
Planning to build an app with Flutter?
The app examples shared above elucidates that Flutter has got potential for mobile app development, with any scale, idea, category, with any type of content. If you too have an app idea that this amazing technology can do justice to, then talk to our experts about getting started with mobile app development using Flutter.