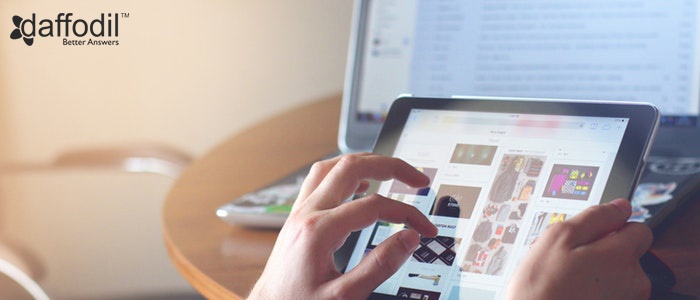 By 2021, over 2.14 billion people worldwide are expected to buy goods and services online. These numbers indicate the upcoming opportunities that online commerce brings in, for both, brick-and-mortar and web-only retailers.
However, they are also a pointer that its the time to prep up for rising competition and customer expectations. The following segment discusses how extending your eCommerce web app services to a mobile app can add value to your existing business.
Benefits of having Mobile App for your Business:
Whether it's for news headlines in the morning or route navigation during work, we reflexively turn to our smartphones for help. With an increased usage of smartphones globally, they are a proven staple in everyday life, for all generations (X,Y,Z). The rising interest and dependency upon devices like smartphones, tablets, or iPads, a mobile app for your business can surely be a catalyst for its expansion.
If we go with the numbers and future predictions, shoppers globally are likely to make more purchase through m-Commerce platforms than traditional e-Commerce.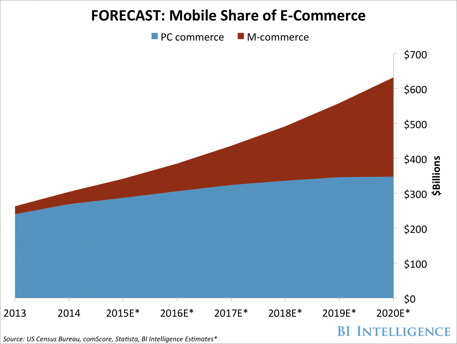 Besides this, mobile apps have a number of benefits over web apps for an improved customer experience. Therefore, if you're planning an expansion of your existing e-commerce business, opting for a mobile app will definitely let you hold the trumps. Let's discuss how.
1. Fast Content Retrieval on App (Faster Purchase)
Your eCommerce website must be mobile-friendly but, with a mobile app with intuitive UI/UX, your customers can shop faster. Since apps store their data locally on devices, they don't have to pull the data from server (unlike website) and therefore, the content (the products in case of eCommerce) is retrieved faster.
2. It's easy to connect with the customers (Push Notifications)
Great products and offers will only add value to your business when they reach the customers on time. While there are communication channels like emails, SMS to keep them informed and updated, they certainly can't beat the benefits of push notifications.
There are three simple, yet logical reasons to give importance to push notifications than other communication channels:
They are instant and unobtrusive

They keep the customers engaged and updated

They improve brand value and customer loyalty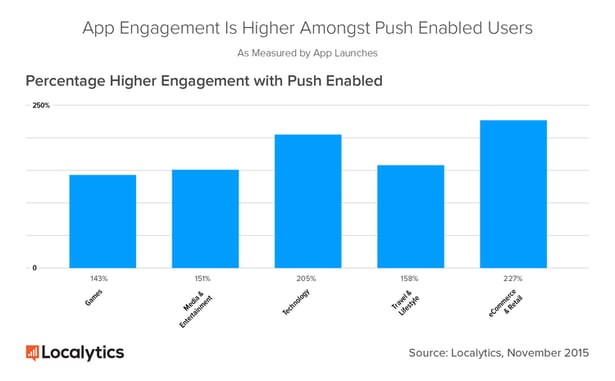 Along with this, push notifications are a way to reconnect with the lost customers by sending them offers, promotions, updates, discounts etc. Statistics reveal that they play a major role in customer retention as well.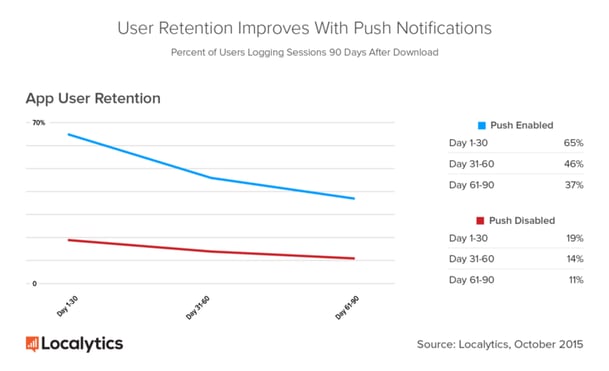 3. Customized Content for Customers (Personalization)
Customers appreciate personalized product offers and ads as it aids them to make a choice, easily. For this, analyzing shopping patterns and learning about individual preferences is important when it comes to rendering personalized experience to the customers.
Items viewed, geolocation, social media profiles, product categories, age, gender, brands are some of the factors that affect personalization.
For a tailored recommendations to the customers, AI technologies (preferably Machine Learning) can be a help. While AI is augmenting eCommerce experience in many ways, personalized content and recommendations is one of its most prominent advantages.
4. Capture Intent-Rich Moments of Users (In-app Analytics)
Knowing the customer and extending the services accordingly is equal to better conversion rate. Mobile app analytics is a key to increased app engagement and improved performance.
The micro-moments thus analyzed will inform about user requirements and therefore their behaviour with the app (session duration, screen views, gestures on screen, retention analysis, user navigation to different screens etc.). Depending upon the timely feedback received through these metrics, updations in the app can be done, as per user requirement.
5. Integrating Out-of-the-Box Features (Mobile Functionality)
Smartphones are supercomputers in pocket. The immense hardware and software capabilities are contributing to make applications smarter. And so is the case with eCommerce mobile apps.
Out-of-the-box functionalities like virtual trials, recommendations and personalization, DIYs etc. can be better integrated in mobile app. Front and rear camera, tracking geo-location, scanning codes, and other built-in features of a smartphone can help to extend functionality of a mobile app, which is sometimes restricted on web.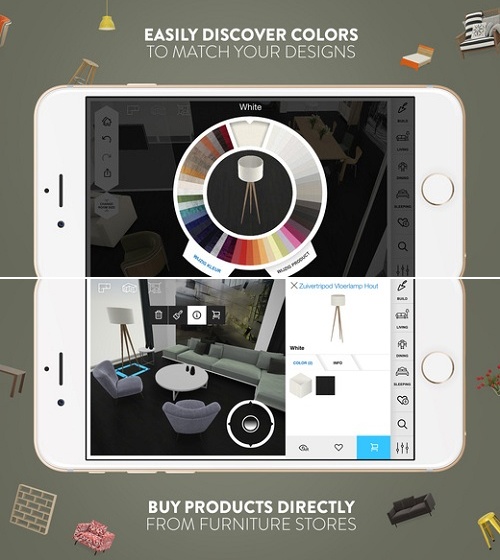 Next Step:
The mobile commerce revenue is projected to have a worth of over $693 billion by 2019. To make the most of the opportunities that mCommerce can generate for your business, now is the time to get started with eCommerce app development.
For any queries related to development (technology, cost, features etc.), get access to our 30 minutes free consultation service with our eCommerce experts. You can also check our mobile app consultating services.