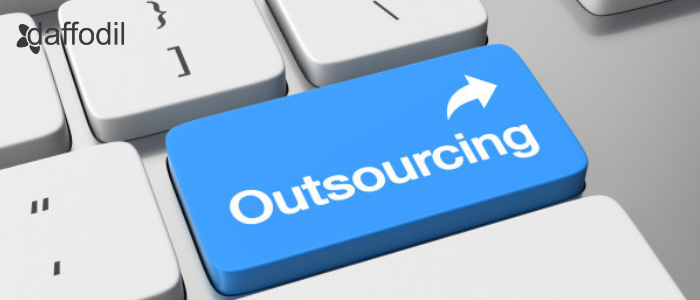 Businesses swear by the benefits of outsourcing. While the idea of hiring talent, borrowing skills, and improving efficiency has been there for long, businesses can now utilize the concept for maximum productivity and ROI. Thanks to the innovative ODC models that exist!
Broadly, outsourcing involves hiring resources temporarily for a defined piece of work. However, if we just break this down and simplify outsourcing, it is more than just hiring of resources. The entire process depends upon a number of factors like scope of work, budget, time span, location, etc.
Giving consideration to these factors, a number of ODC models for outsourcing software development have been introduced. Here, we will talk about the three most prominent models that will make offshore outsourcing profitable for your business.
Model 1: Team Augmentation
Team augmentation is one of the sought after options for businesses that face technical skill crunch for custom software development. This outsourcing model involves hiring skilled and qualified resources from a technology partner, who then joins and coordinates with the in-house team throughout the project. Some of the major advantages of opting for this offshore outsourcing model are:
You business and the in-house team gets access to missing skillset, such as programming language, tools, frameworks, libraries, etc.
Adding talented members to the team helps to handle team shortage for on-time project delivery
You can manage the CapEx and OpEx cost that comes along demand scalability
There is no effect on the existent operational model as the resources work virtually
With team augmentation model, there is a fixed estimation of cost along with transparency
When you choose Daffodil as a technology partner for team augmentation, you get the following benefits:
Augment your team through our pool of 500+ cross-functional technology experts having expertise in the mainstream as well as niche technologies.
Daily progress report and project management through our in-house project management tool- Manaze
Monthly billing of 180 hours of productivity
Model 2: Dedicated Exclusive Zone
This outsourcing model for software development involves hiring a workspace that's dedicated to your project only. It is similar to having a co-working space where your business gets a dedicated exclusive zone to work.
This offshore outsourcing model allows businesses to choose resources according to a specific skill-set requirement as their offshore dedicated team. Moreover, there is complete control over the expansion or reduction of the team size during any phase of the project. Some of the prime benefits of choosing this model include:
You have a team who works virtually and reports to you at the end of the day
There is transparency at work as an audio and visual mode of communication are always on
You can reduce or extend the number of team members as the demand strikes.
Your virtual team gets a co-working environment and there is no CapEx or OpEx cost involved
When you choose to have a dedicated exclusive zone at Daffodil, you get the following benefits:
Hire a dedicated team with an exclusive zone in our premises
Dedicated network bandwidth and connectivity
Authorized access to hardware and software to team members only
24/7 CCTV access to have a view of virtual office
The dedicated zone is set up with company branding
Model 3: Build, Operate, Transfer
The BOT outsourcing model is a contractual relationship in which a business works with a software development company to set up, optimize and run an IT or business processes, services, deliveries, or operations. The three stages of this outsourcing model include:
Build:
This phase is concerned with setting up of the operation unit. This encompasses everything, right from building selection, infrastructure setup (installing IT devices, internet, computers, etc.), staff employment, the legal framework set up, etc.
Operate:
During the Operate phase, project management occurs. This includes development, management, enhancements, maintenance, and product support. This may also include team coaching and personal development (that happens until the team reaches the ideal level of business maturity and technical capacity).
Transfer:
In this phase, project ownership is transferred from the outsourcing partner to the client. However, this happens only when the client has declared that it is ready to fully take control of the project, or when the contract has expired.
As the project or team is built, managed and operated by an offshore team, BOT leads to cost-cutting and saves up to 60% of the normal project cost.
Time-to-market is reduced as an offshore team works in a different time-zone leading to faster product delivery.
When your business opts for BOT model for software outsourcing, they get the following advantages:
Develop and nurture a dedicated team with an option of transferring them to your payroll after a time stipulated as per the contract
There is a flexibility of establishing your own development center in future
ALSO READ: The Ultimate Guide to Outsourcing Custom Software Development
Planning Outsource Software Development?
Daffodil has been a technology partner to 100+ businesses, globally. With our varied ODC models, we empower businesses to have maximum ROI with outsourcing. If your business is looking for an technology partner to outsource software development, then reach out to us with your requirement through our 30-min free consultation program.