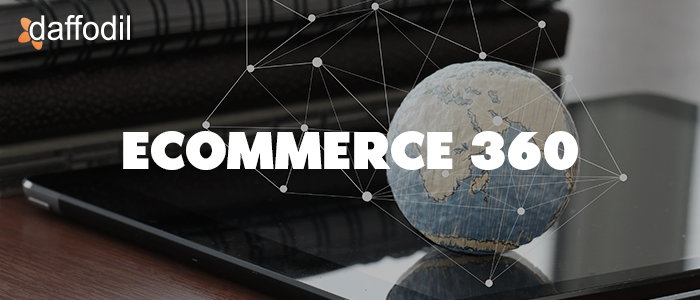 Running an eCommerce store is difficult. With new products, apps, and websites launching now & then, it is challenging for business owners to keep up with the market competition. Amidst, what can help to stay ahead of the others is a customer with brand loyalty. But winning such a customer is the real pain of marketers.
Today, what separates an online store or a brand from another is the customer experience. In fact, eCommerce giants like Amazon keep a great CX above anything. Jeff Bezoz, the CEO of Amazon says: "We see our customers as invited guests to a party and we are the hosts. It's our job every day to make even important aspects of the customer experience a bit better."
Creating a customer experience that engages shoppers, enables them to interact with the business, and makes them believe in it is what's needed to run a successful eCommerce store. And in the attempt to create one such experience, technology can be the real partner of a business.
At Daffodil, We have seen the industry evolving, changing customer behavior, and technology taking-over eCommerce solutions. We have experienced our clients benefit from the latest technologies and thus we have assembled them into a package that we call eCommerce360.
eCommerce360 is our proprietary package of tech solutions that aims to simplify the customer journey, engage shoppers, and improve conversion rates in new ways. These offerings are powered by high-end technologies such as Artificial Intelligence, Machine Learning, Robotic Process Automation, Natural Language Processing, etc. Here are a few benefits of eCommerce360 that can take your business to the next level.
1. Turn Marketing Content into Point-of-Sale
The right content strategy is the key to reach out to the targeted user base. But how to make sure that the content is converted into point of sale?
Shoppable videos is one of the proven concepts that enable businesses to convert video content into point of sale. They accelerate the buying decisions of visitors, turn passive viewers into active viewers, and deliver an interactive customer experience.
2. Build Voice-Enabled Shopping Interactions
Voice assisted commerce solutions utilizes smart speakers (Amazon Echo, Google Home) to helps buyers to improve buyers' journey as they navigate through the platform from search to purchase process. The eCommerce store is integrated with platforms such as Amazon Echo Show, Google's Smart Display to make the shopping experience more convenient.
3. Unshackle Language Barriers for Customer Support
For customer service agents, translating chat in real-time ensures uninterrupted support. This improves branding, customer relations, and business reputation in different geographical areas.
Multi-lingual chat enhances CSAT by communicating better and resolving customer queries faster, curb operational cost incurred by hiring native agents, and boost the first-response rate by up to 75%.
4. Create Digital Workforce through Automation
Automating processes such as logistics management, payment processing, customer support & personalization, funnel assessment for marketing, return processing, etc. can help to bring agility to business processes and operations.
Automation reduces the operational cost, brings consistency to processes, increase compliance, and gets more done in less time.
5. Ensure Asset Tracking and Management
Asset tracking and management solutions automate the process of identifying assets in a warehouse, collecting related data, and adding/updating into a system. Such solutions save hours of manual effort of carrying out physical stock checks, reduce order entry errors, and significantly increase inventory accuracy.
6. Engage the Audience with Live Interactions
Live video streaming solutions enable eCommerce businesses to elevate their customer engagement strategy by seamlessly streaming events in real-time with unmatched quality and scalability.
Know more about eCommerce360 here
Daffodil to Showcase eCommerce360 in eCommerce Expo Event
eCommerce Expo is an industry-leading event that connects eCommerce and martech professionals to identify new, potential technologies to disrupt the digital commerce market. The two-day event will have over 15,000 attendees and consists of networking, lead-gen, and conference program that shares the key trends and changes in the online retail space.
At the eCommerce Expo event, which is going to take place on 25th-26th September, team Daffodil will be exhibiting eCommerce360 solutions. The team can be reached out at booth #Q24 to understand how the integration of eCommerce360 solutions can help to get expected user engagement and conversion.