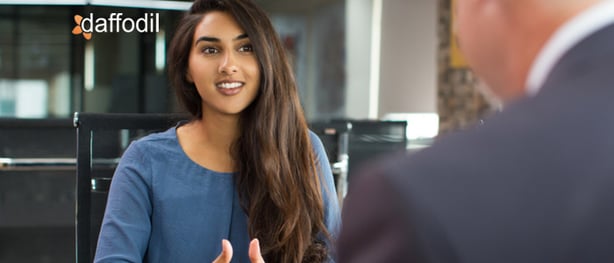 The first few interviews after a sabbatical break might be a little difficult to cope up with but if you are well prepared to ace the interview, you might just get through it very smoothly. Before going ahead with how to ace your interview, it is equally important to understand and accept that taking a break in life is natural and taking a career break is becoming even more common and important for all the individuals regardless of the reasons they take a break for. Whatever reasons you've had for taking a career break, there may come a point when you decide to resume your career.

Finding a job is difficult and it can be even more of an overwhelming experience once you've taken a break and planning to resume. One might feel on edge about resuming their career and beginning with a new position. Below mentioned tips can help you get the right direction and further help you ace your interview after a sabbatical break:

Assess your situation
A lot of people just dive in straight into the first job opportunity they come across. There might be a chance that you are not so sure about the job, but because it's the first opportunity, you just grab it. Moreover, if you begin with a job opportunity that either isn't right for you or you are not very sure about, there are high chances that you would find yourself switching jobs frequently.

Be thorough with your CV
While you are preparing for your interview, it is natural for an individual to believe that a gap in their CV might hamper their career. However, rather than considering it as a hurdle, one should consider it as a positive point which can differentiate you from others. In addition, you should add all the new skills you might have developed throughout your duration of the break.

Proper Research
It is important to do your due diligence while you are preparing for the interview. Put aside sufficient time to gather all the information from the company's website, previous newsletters, media releases, news mentions and their social media presence.

Be yourself
While you are preparing for your interview after your sabbatical break, always remember that you've been called up for the interview because the panel and the employers sees potential in what you have to offer. Keep in mind that the experience you've had before the break is very much relevant. Interviewer panel needs to hear your experience, why you are ready to resume your work and how you can add value to their organization.

Ask your Interviewer questions
While preparing for your interview, you should also keep in mind to prepare questions for your interview panel. While doing your research, ensure that you make a list of relevant questions to find out more about the company and role in the team. Your questions will imply that you have done your due diligence and are genuinely interested in the organization.

Be Confident
Regardless of how long or short your break was, resuming your career can be quite challenging. But one of the most essential things is to remain confident about yourself. With lack of confidence, you tend to underestimate yourself, thus, you don't pitch enough during the interview.

Despite how the interview went, remember that each interview allows you to refine your story and personal branding, thus, getting the right opportunity is always worth the wait. Your current situation might be a challenging one but it doesn't have to pull you down because no matter what, you still got a call for an interview, which might just be the beginning of a new and bright chapter.