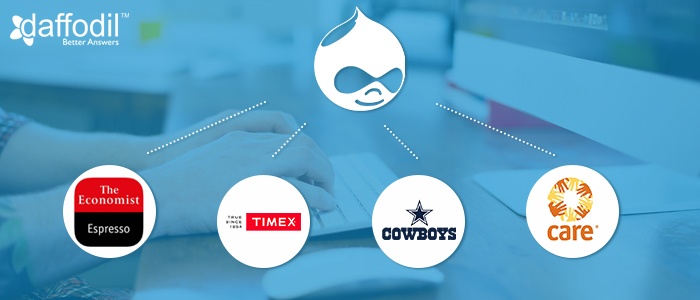 Every business has got a distinct user-base and therefore a unique solution/service to offer. For developing applications that are reliable, flexible, scalable, and customized to simulate business values and services, Drupal has been in service from over a decade.
In the phase of evolving and serving businesses with a powerful CMS and commerce platform, Drupal has powered some innovative solutions. These web solutions outlines the potential of this custom application development framework and its versatility.
Here, we talk about 5 popular applications that are built using Drupal, which will surely make you believe in its possibilities.
1. The Economist Espresso: News App
The Economist Espresso, a brainchild of 'The Economist' offers news on world's current affairs (business, science & technology, finance, society, arts, and media). For editors to publish news stories, every weekday morning, they developed an online tool, having Drupal backend. The Drupal based publishing platform was built with a workflow that enabled editors to post content with formatting, get approval status, countdown timers for each region, option to edit and more. This content thus created is then used to populate the Espresso apps (Android and iOS).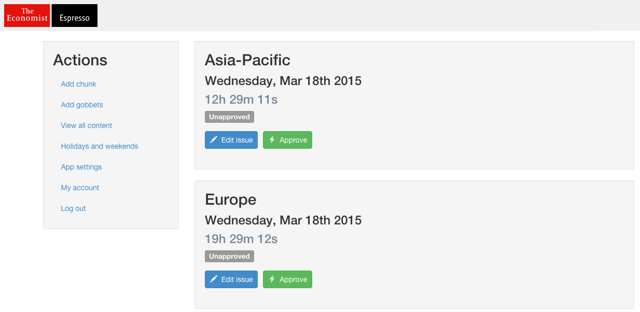 2. Timex: Commerce Platform for Watches
Timex is an American watch brand, known for their timeless designs. They redesigned their website to give users a seamless shopping experience online, using Drupal. The technology helped them create a commerce platform for users, enabling them to discover how Timex watches look and functions, alongside making it easy to explore, navigate across the website, or search from its catalog of watches. Timex now has a website that offers content management workflow at backend and seamless user experience at frontend.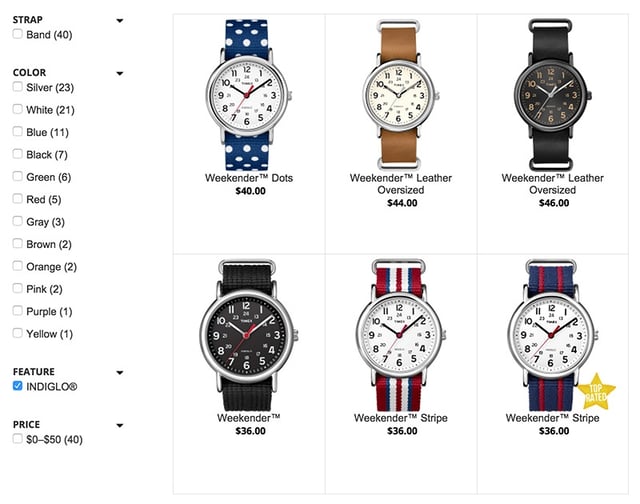 3. Dallas Cowboys: Fans Connecting Platform
The Dallas Cowboys, a professional American football team connects to their fans through this platform, built in Drupal. It allows the fans to check the game schedules, news, multimedia (recent pictures, videos), get tickets, shop for Cowboys stuff etc., all under one roof. The website is an ultimate example of big brands entrusting the technology for a scalable solution, which acts like a great CMS and eCommerce platform.
4. Care International UK: International NGO
Care is an international, non-government organization, delivering emergency or long-term relief to people recovering from war. The organization is fighting poverty around the world, in most vulnerable places. Using Drupal, the online presence for the platform is improved by making the website responsive, adding custom functionality, have seamless fundraising process, and is managing traffic in peak time (during calamity).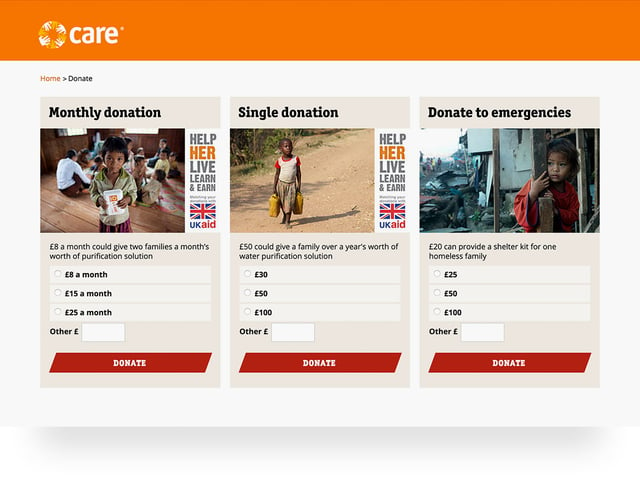 5. Red Hat: Opensource Software Website
Higgidy, a UK based company is involved in making homemade pies and quiches. For their online rebranding, they choose Drupal 8 for simple, yet powerful content management, mobile-first consideration, option to scale the platform for commerce in future.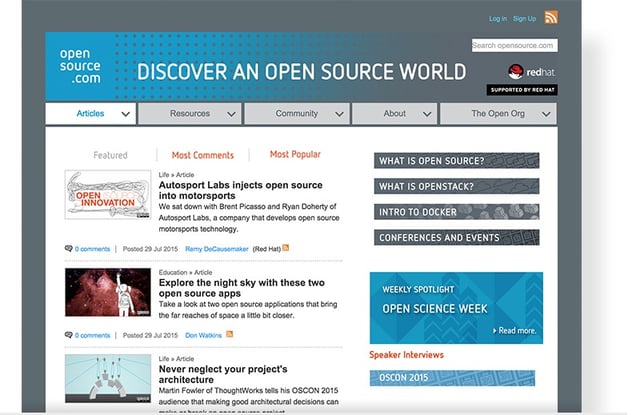 Custom Application Development with Drupal: Getting Started
There is a lot that can be achieved with Drupal and the examples shared above says just that. If your business needs to launch, rebrand, or scale its online presence, then we recommend you to take a look at our Drupal application development services.